Former vice-minister of public security gets death sentence with reprieve
Share - WeChat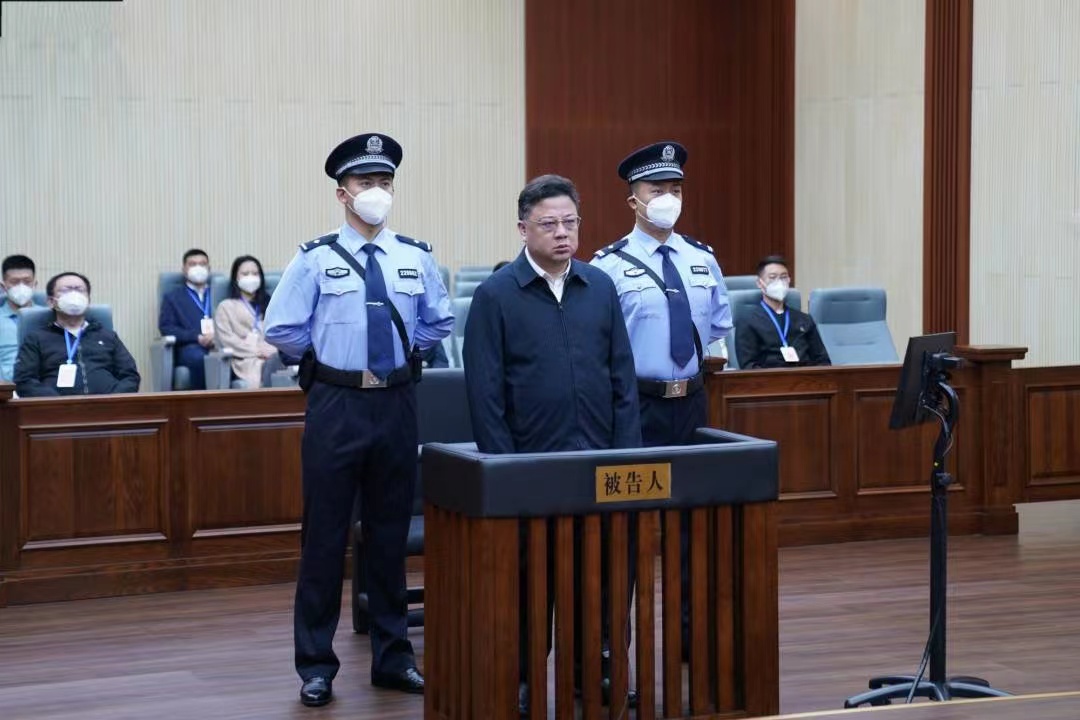 Former vice-minister of public security Sun Lijun was sentenced to death on Friday with a two-year reprieve for taking bribes, manipulating security market and illegally possessing firearms.
Changchun Intermediate People's Court in Jilin province sentenced Sun to death with a two-year reprieve for the crime of bribery, sentenced him to eight years and a fine of one million yuan ($140,000) for the crime of manipulating security market, and sentenced him to five years for illegally possessing firearms.
In combination, Sun was given a suspended death sentence. After the two-year reprieve for his death sentence, his prison term could be commuted to life in prison, without further reduction or parole, which means he will remain behind the bars for the rest of his life.
The court also deprived him of political rights for life and confiscated his property. His illegal gains and the generated interest have been recovered and turned over to the State treasury.
From 2001 to April 2020, Sun capitalized on his positions, including as head of the general operations division in the Shanghai Municipal People's Government foreign affairs office, deputy head of the general office of the Ministry of Public Security, and vice-minister of public security, helping other run business, adjust positions, handle cases and other matters.
In return, he received money and property amounting to 646 million yuan directly or through others.
In the first half of 2018, Sun, at the request of others, instructed relevant people to influence stock prices and trading volume by means of concentrated capital advantage and continuous trading, and helped others avoid losses of more than 145 million yuan. Sun also violated firearms control regulations by illegally possessing two pistols, said the court.
The number of bribes Sun accepted was extremely huge, and he helped several people to seek job promotion and adjustment, and used power to intervene in case handling and the normal operation of people's livelihood fields such as medicine and finance. His criminal circumstances were extremely serious, and the social impact was extremely bad, causing heavy losses to the interests of the State and the people, so he should be given the death penalty, said the court.
Sun provided clues to other major cases, which were later verified, confessed his crimes that the investigators didn't know, pleaded guilty and actively handed over illegal gains, thus the court gave him a lenient punishment.
However, given that Sun's crimes caused serious damage to the State and society, the court decided not to further reduce his sentence after the two-year reprieve.
Sun, 53, a native of Shandong province, began working in 1988 and joined the Party in 1997. He was placed under investigation in April 2020 and expelled from the Party and removed from posts in September 2021.
The Supreme People's Procuratorate approved the arrest of Sun in November 2021. His case was first heard in July this year in Changchun and he pleaded guilty.