Quake survivor rescued after being missing for 17 days
Share - WeChat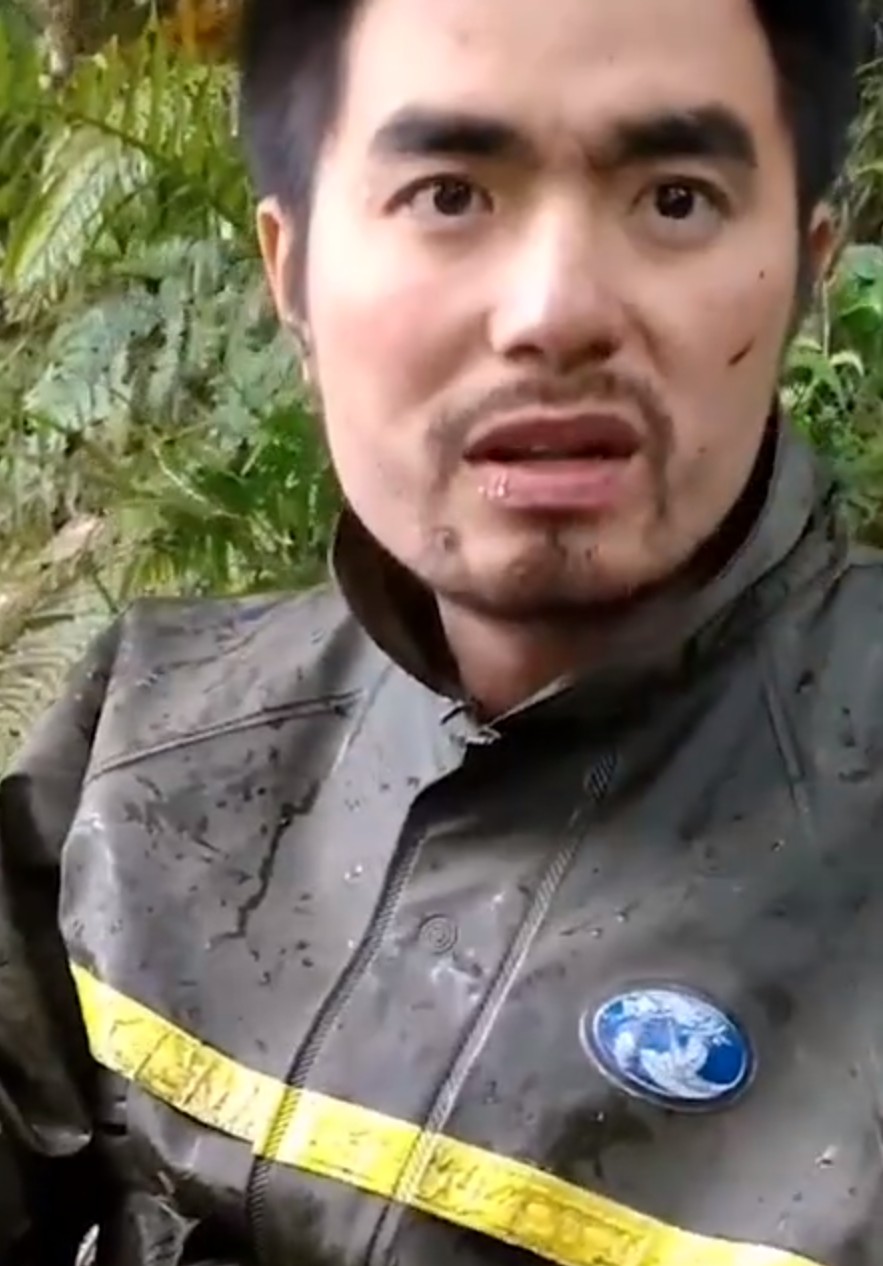 A hydropower station employee in Sichuan province who was missing for 17 days after a magnitude-6.8 earthquake struck on Sept 5 was found alive on Wednesday.
Gan Yu, 28, was being treated at Sichuan University's West China Hospital in Chengdu, the provincial capital. He was in stable condition, according to the hospital.
A preliminary diagnosis showed that he had multiple soft tissue contusions, rib and leg fractures, and a serious infection contracted by staying in the wild for nine rainy days.
Gan was taken to the hospital at about 9 pm Wednesday, after being rescued that morning.
His rescuer, Ni Taigao, a villager in Wanggangping township, Shimian county, which is near to Lu­ding county, the epicenter of the earthquake, had been searching for Gan on a mountain and heard him yelling for help, said Shen Xiaobing, head of the township government.
After the earthquake damaged Ni's house, he rented another one lower on the mountain.
On Monday, Ni returned home to feed his sheep and saw rescue workers looking for Gan pass his damaged house.
As Ni was familiar with the mountain, he decided to stay in a relative's home in the village and look for Gan.
At 7 am Wednesday, Ni set out with two bottles of beverages and candy. After walking for more than two hours, he heard somebody yelling for help on a mountain slope and found Gan lying in the forest.
Gan, whose clothes were in tatters, had injuries to his legs. Ni called the local government by cellphone and gave Gan one of the beverages to drink slowly.
Gan's mental state was good, and he wept and said he was lucky that somebody had come along, Ni said.
Gan said he had survived by eating wild fruits and drinking water.
At 11:30 am Wednesday, Wanggangping township sent 18 rescue workers and two medical workers to the site where Gan was found. He was airlifted by helicopter to the Luding county hospital and then transferred to the West China Hospital of Sichuan University.
Huang Junhua, a doctor at the Luding county hospital, said the site where Gan was found was high in the mountain, very cold at night and a difficult place for people to survive.
The site is more than 10 kilometers from the Wandong Hydropower Station, where Gan works. There are several peaks along the way, and the road is steep, Shen said.
The station is in Wandong, a village in Luding county. Gan's colleague Luo Yong was happy to learn he had been rescued and hoped to see him.
Gan's family in Dazhu county, Sichuan, were overjoyed to learn of his rescue. His 70-year-old grandmother, Liao Daishu, said she couldn't sleep and had lost weight after Gan went missing.
When the earthquake struck Luding, Gan and Luo chose to stay at their posts at the hydropower station, saving villages downstream from being flooded.
On Sept 7, the two men walked about 20 or 30 km away from the station. But Gan became too weak to walk further and decided to stay where he was to wait for rescuers. Luo continued walking. On the morning of Sept 8, Luo was found by the crew of a helicopter who had been drawn to the site by the smoke of a fire he lit.
Luo and the helicopter crew later looked for Gan, but were unable to find him.
Ninety-three people were killed by the earthquake.