Nuclear plant reconnected to national grid, IAEA says
Share - WeChat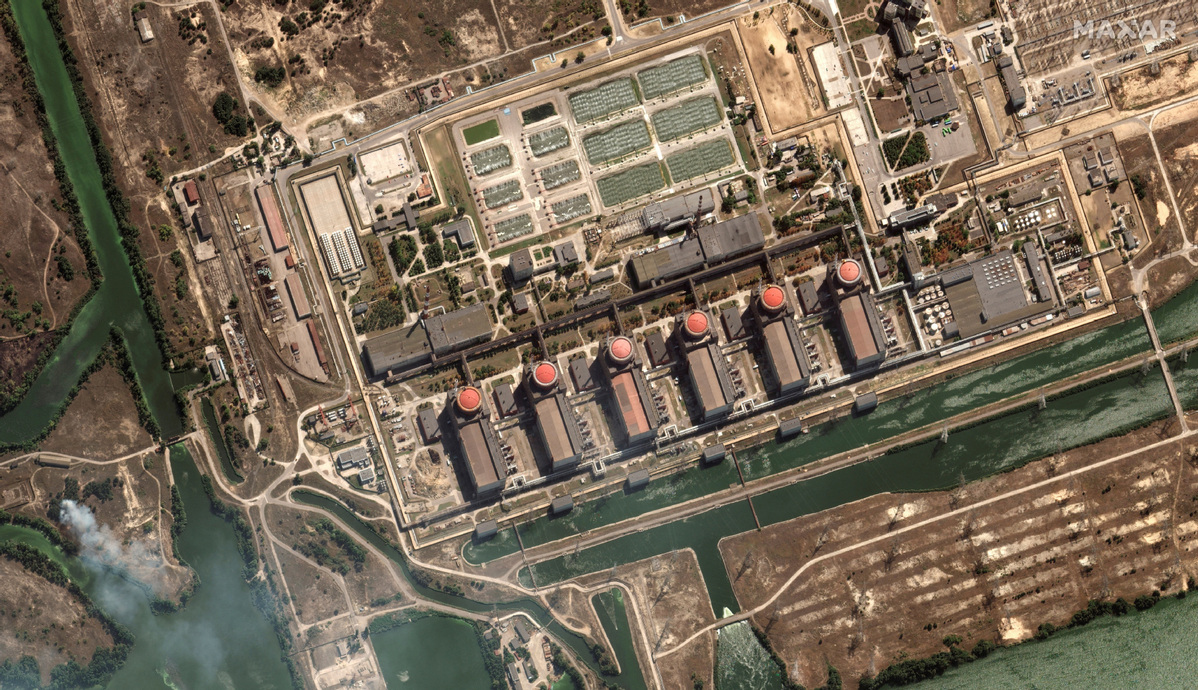 KYIV/SAMARKAND-The Zaporizhzhia nuclear plant was receiving power from the national grid once again, the UN's atomic agency said on Saturday after it was cut off from external power, raising the risk of an accident.
The plant had been cut from the national grid since September due to shelling.
"The restored 750-kilovolt line is now providing Europe's largest nuclear power plant … with the electricity it needs for reactor cooling and other essential safety functions," the International Atomic Energy Agency said.
Since being cut off from the grid, the station was relying on its own power supplies to operate the essential safety mechanisms.
Experts feared that the plant could run out of internal power.
The IAEA visited the power plant in early September, and several members of the IAEA team remained inside the plant on a permanent basis to monitor the situation.
Ukrainian Prime Minister Denys Shmyhal thanked the United States on Saturday for its support after Ukraine received a further $1.5 billion in international financial assistance.
"The state budget of Ukraine received a grant of $1.5 billion. This is the last tranche of $4.5 billion aid from the United States from@WorldBank Trust Fund," Shmyhal tweeted.
He said the funds would be used to reimburse budget expenditure for pension payments and social assistance programs.
President Vladimir Putin denied on Friday that Russia had anything to do with Europe's energy crisis, saying that if the European Union wanted more gas, it should lift sanctions preventing the opening of the Nord Stream 2 pipeline.
Speaking to reporters after the Shanghai Cooperation Organization summit in Uzbekistan, Putin said Russia would fulfill its energy obligations.
"The bottom line is, if you have an urge, if it's so hard for you, just lift the sanctions on Nord Stream 2, which is 55 billion cubic meters of gas per year. Just push the button and everything will get going," Putin said.
Nord Stream 2, constructed on the bed of the Baltic Sea almost in parallel to Nord Stream 1, was built a year ago, but Germany had decided not to proceed with it.
European gas prices more than doubled from the start of the year amid a decline in Russian supplies.
Russia said the West has launched an economic war and sanctions have hampered Nord Stream 1 pipeline operations.
The Russian gas company Gazprom said earlier this month that the Nord Stream 1 pipeline, Europe's major supply route, would remain shut as a turbine at a compressor station had an engine oil leak, sending wholesale gas prices soaring.
Agencies via Xinhua