Burial ceremony for remains of 88 martyrs held in Shenyang
Share - WeChat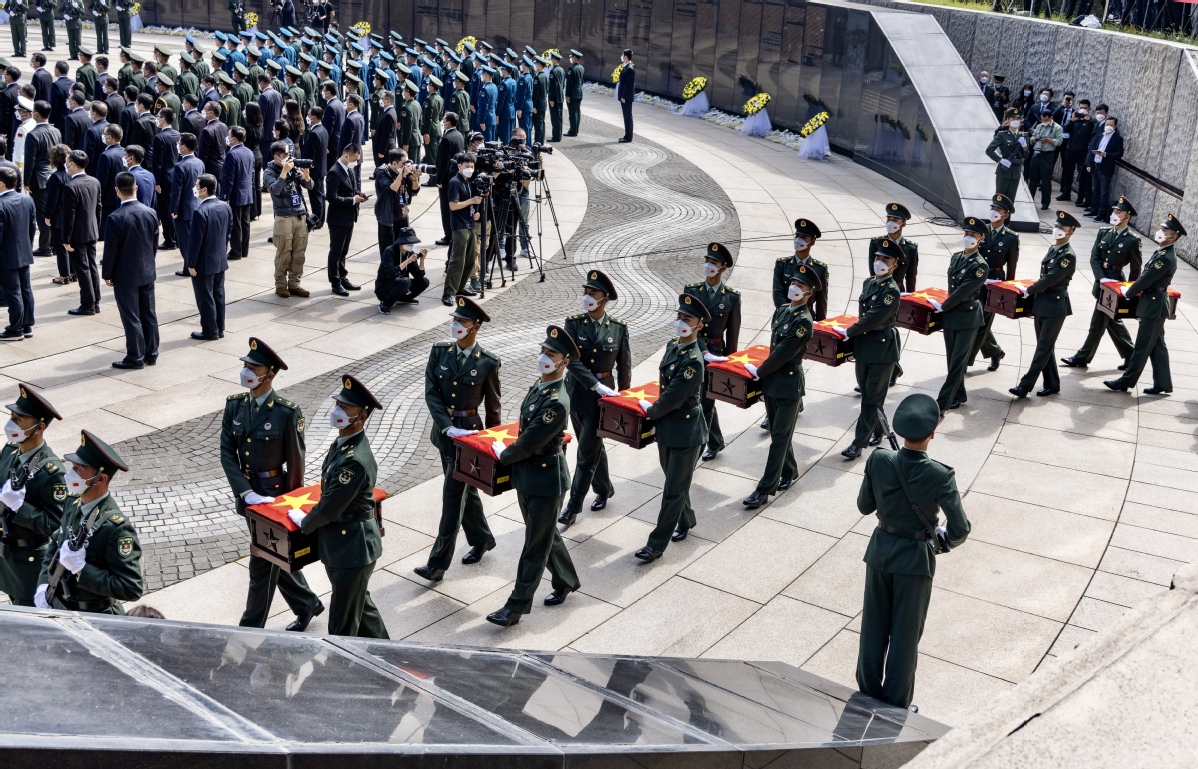 The burial ceremony for the remains of the ninth group of martyrs of the Chinese People's Volunteers was held in Shenyang, Liaoning, on the morning of Saturday.
After over 70 years, the 88 martyrs who died for their country in the War of Resistance against US Aggression and Assistance to Korea (1950-53) finally rested on their motherland.
The PLA soldiers escorted with guns the caskets of volunteer martyrs to the resting place. Audience sang the national anthem during the process.
After the caskets were set, people at the scene stood and bowed three times to the volunteer martyrs. Meanwhile, soldiers fired 12 shots to pay the highest tribute to the martyrs.