Pressures mount for beleaguered Qantas
Share - WeChat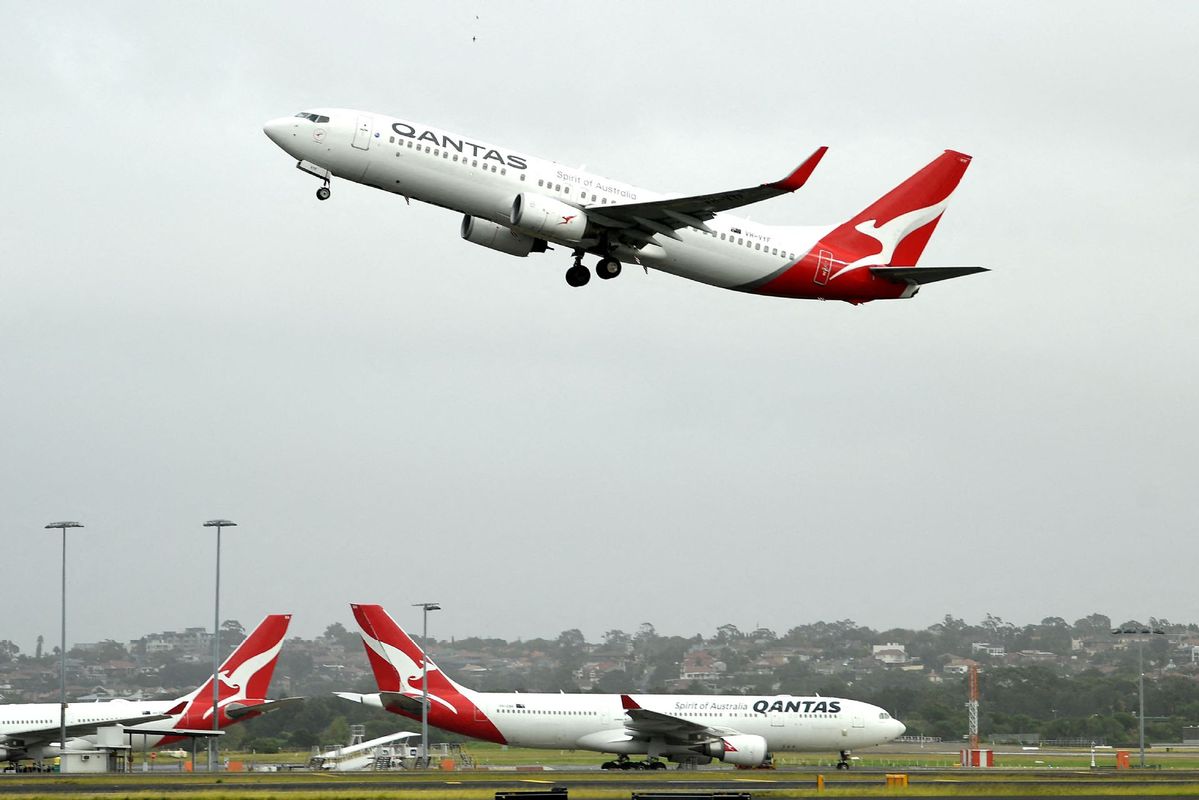 The name Qantas was once synonymous with all that was good about aviation-a perfect safety record, a loyal workforce, and service that was second to none.
However, the airline's reputation is in tatters today, with complaints abound about flight cancellations, lost luggage, long check-in queues and all-around poor service.
Also, the outsourcing of much of the airline's maintenance work offshore with little or no Qantas oversight is raising doubts on whether the carrier will be able to maintain its enviable safety record.
Jetstar, Qantas' budget carrier subsidiary, was forced to cancel many services last week, leaving thousands of passengers stranded overseas, due to a shortage of engineers to service its aircraft.
Engineers said they are at a breaking point. Qantas used the pandemic to cut its engineering workforce by 35 percent. Similar cuts were made at Jetstar, and both the carriers are now struggling to keep aircraft maintained.
In August 2020, Qantas sacked all its baggage handlers-almost 1,700 people-and outsourced the operation to Dnata, an entity owned by Emirates airlines.
Now, even the outsourced operation is facing trouble. Baggage handlers had said they would launch a 24-hour strike on Monday, but it was averted after Dnata offered them a 12.6 percent pay increase.
Qantas CEO Alan Joyce had threatened to ground the airline's entire fleet if the latest strike plan went ahead. Joyce had previously grounded the airline in 2011 to force concessions from worker unions.
Tony Webber, CEO and founder of Airline Intelligence & Research, said last month that the possibility of a total shutdown of the airline was "not out of the question for Alan Joyce".
"He shut down the airline in 2011 because of the persistence in strike activities, so if he believes that the conditions or the wage demands are unacceptable, then that could be where the airline ends up, being shut down for a period of time," Webber, a former chief economist at Qantas, told the Australian Broadcasting Corporation on Aug 25.
Wages slashed
Perry McNeil, a former veteran Qantas pilot, told the website Crikey that new industrial agreements have slashed the wages for younger pilots compared to their legacy colleagues.
He noted that US freight airline Atlas Air conducted a roadshow in Australia in July, with the carrier reportedly recruiting pilots from Australian airlines with pay offers of up to three times the salaries available in Australia.
At present, Qantas is recruiting pilots from Cathay Pacific and Gulf Air, which had let some Australian pilots go during the pandemic. But as the aviation sector returns to normal, those airlines will return to recruiting on better salaries and packages than offered in Australia.
As the Qantas group works its pilots harder and pays them less, McNeil said he is concerned about safety issues as crews move to a new fatigue risk management system.
"This is made worse in Australia because of the tyranny of distance and the multiple time zone changes. One thing you really don't want is a tired pilot flying your aircraft," he said.
A report on Sept 7 by the Australian Competition and Consumer Commission, or ACCC, said on-time flights were at the lowest level ever recorded, with only 55 percent of flights arriving on time in July compared to the long-term average of 81.9 percent. And 6.1 percent of flights were canceled-more than three times the long-term average of 2.1 percent.
"It's not good enough," ACCC chairperson Gina Cass-Gottlieb said.
karlwilson@chinadailyapac.com