Menswear brand displays latest collection at fashion week
Share - WeChat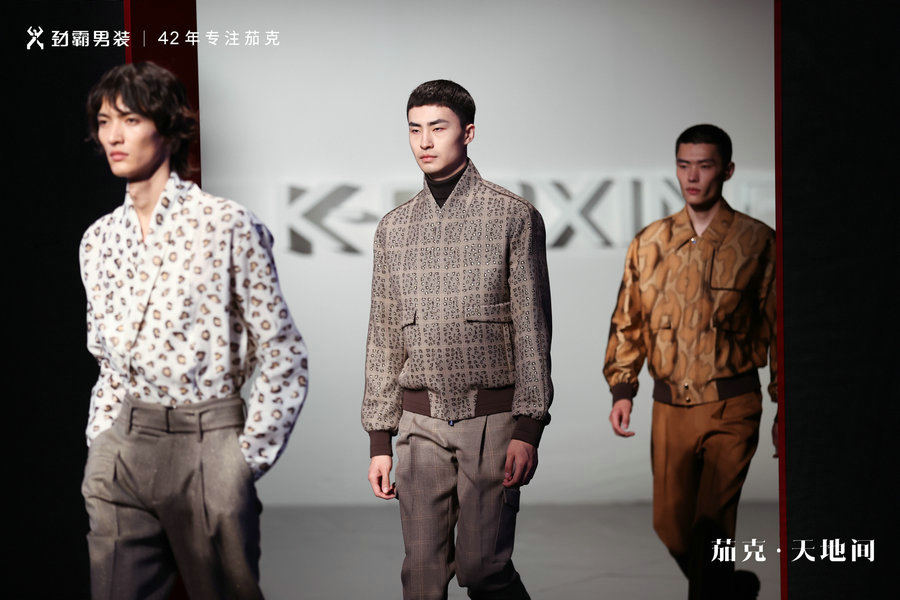 Hong Boming, CEO and creative director of K-Boxing Men's Wear, has been exploring the connection between the brand and consumers to meet the upgrading demands of Chinese men for clothing.
From Sept 4 to 12, during the 2023 Spring/Summer China International Fashion Week in Beijing, the brand presented a show of the different types of jackets, integrating an immersive digital art exhibition, new retail space, an industry theme forum, and the launch of self-created IP.
The show introduced 78 sets of men's clothing, as well as some pieces from its high-end branch KB Hong and children's wear brand Mini Hong.
The original image inspiration of Jin H and Ba H, the two virtual characters created by the brand, came from Hong. It's revealed by their growth background stories that the 42-year-old brand wishes to stay young, and at the same time, grow together with the younger generation.