Car-making cradle proudly displays past
Share - WeChat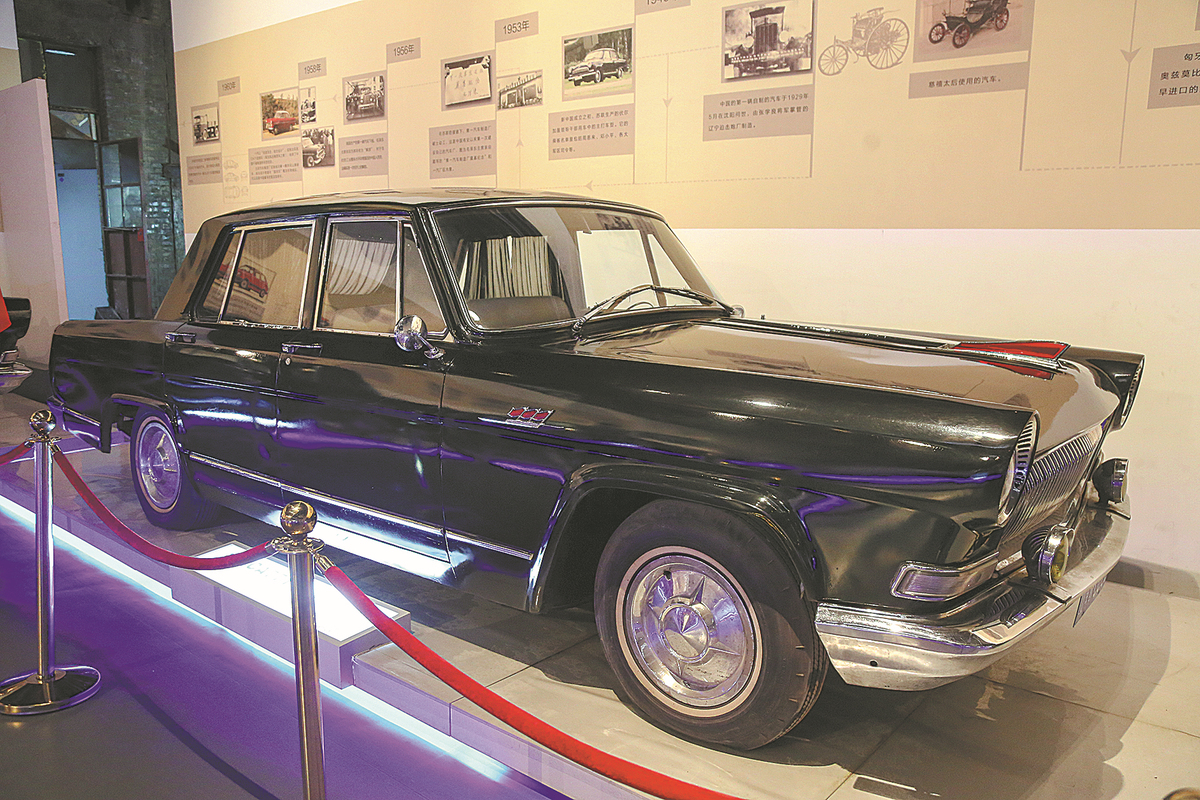 CHANGCHUN-Rare pictures, real documents and lifelike miniatures-for automobile fans, a visit to the museum in the birthplace of China's automobile industry in Changchun, capital of Jilin province, is an enthralling opportunity.
The museum, which details the history of domestic automobile-making since the founding of the People's Republic of China in 1949, belongs to the China FAW Group. The Changchun-headquartered conglomerate is one of China's oldest and largest car manufacturers.
For museum guide Yu Hui, her favorite item among the hundreds of objects on display is enshrined in the hall-a bronze miniature of the country's first domestically-made automobile, a Jiefang truck, which was made in 1956 by FAW, then known as the China First Automobile Works.
"I like its classic appearance," Yu said. "And as China's first domestically-made automobile, it carries much significance and tells the story of starting from scratch."
This sense of pride is palpable in Changchun. Compared with other car-making regions like Shanghai, Changchun is home to a deep-rooted automobile culture.
Just behind the Jiefang truck miniature is another precious attraction-a tailor-made, limited edition Hongqi limousine, one of the brands manufactured under FAW.
Meaning "red flag" in Chinese, Hongqi has become China's most iconic marque since it was set up in 1958, as a result of years of producing the limos used at national ceremonial events.
About 10 kilometers from the museum is an exhibition center showcasing the marque's development, which has become a popular destination for locals and travelers.
Last year, the center received more than 2,000 groups of visitors and 53,800 people. T-shirts and other souvenirs emblazoned with Hongqi labels are bestsellers.
"Many visitors are impressed by the rapid development of China's car brand," said Yue Songyan, a guide at the center. "Hongqi's rise displays the cando attitude of Chinese people."
Yue once worked as a salesperson for the marque. "I thought Hongqi cars mainly appealed to middle-aged customers. But I saw growing interest in them among the young generation as a result of my job."
Cars made by FAW are a common sight on Changchun streets and most of the city's taxis are an electric Hongqi model, which cost about 120,000 yuan ($17,366).
Both Yu and Yue grew up in families in which at least one member worked in the automobile industry.
"It's like our heritage, and I'm excited that I can carry it on in this way," Yue said.
Xinhua