France ponders energy swap plan
Share - WeChat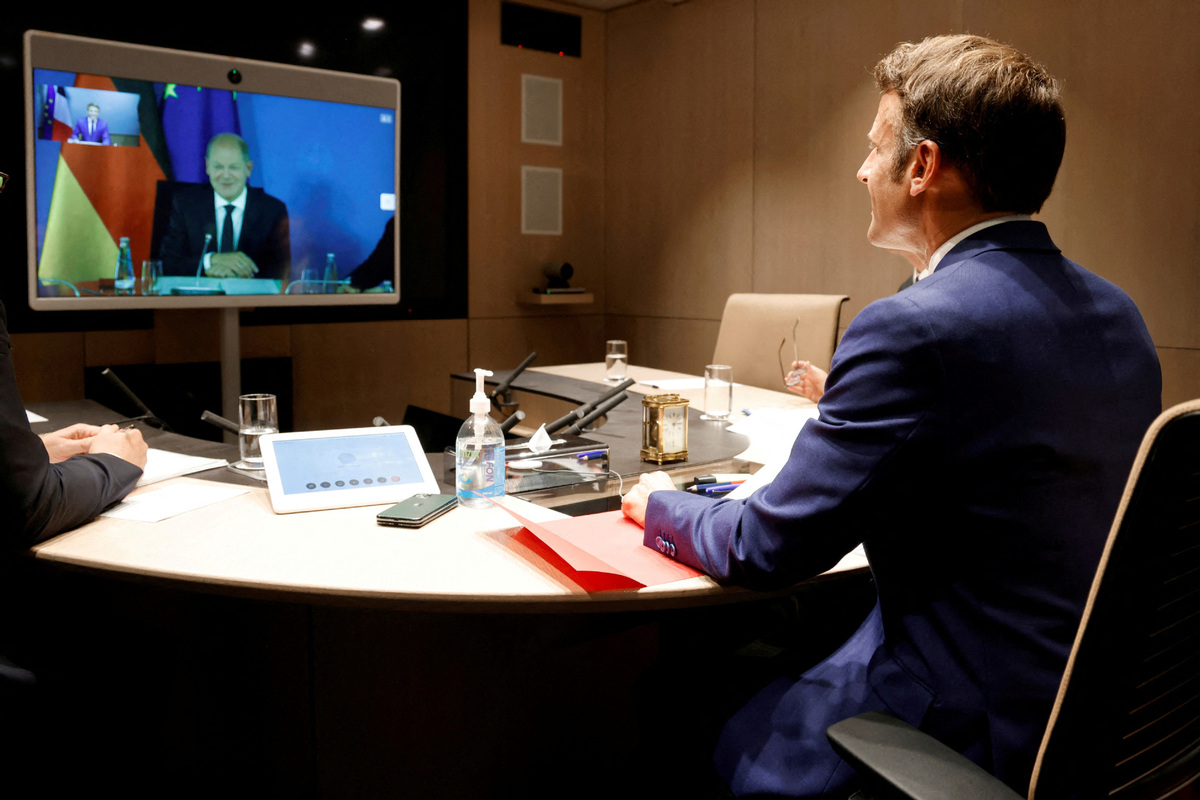 France will send gas to Germany in exchange for electricity should the continent's energy crisis worsen, in a move that President Emmanuel Macron has described as an example of European solidarity.
Speaking at a news briefing after a video call with German Chancellor Olaf Scholz, Macron said the proposal would enable Germany to produce more electricity which, in turn, would allow Germany to contribute electricity to the French power grid.
Energy prices in Europe have soared after Russia stopped pumping gas via the crucial Nord Stream 1 pipeline, which supplied about one-third of the gas exported by Russia to Europe. Russia's President Vladimir Putin has said it will remain closed until Western sanctions related to the conflict in Ukraine are eased.
"We are going to complete the gas connections that will allow us to deliver gas to Germany," Macron said.
Germany is more dependent on Russian gas than France, which generates most of its electricity in nuclear power stations, noted the AFP news agency.
Macron said France had long been a net exporter of electricity, but will now need help from its neighbors because of technical problems its nuclear plants face, reported Reuters.
"Germany needs our gas and we need power from the rest of Europe, notably Germany," Macron said.
French businesses and consumers have been warned to cut down on their energy use, with the government saying electricity outages could be a possibility if the upcoming winter is unusually cold.
French electricity giant EDF has committed to restart all its nuclear reactors by this winter to help the country through the crisis.
The French government has called for a 10 percent reduction in the country's energy use to avoid the risk of power outages and rationing in the coming months.
Macron urged French people to cut their energy consumption by using air conditioning and heating less. "Everyone has to do their bit," he said.
If voluntary efforts are not sufficient, then forced energy savings may be necessary, he said, noting that energy rationing plans are being prepared and that "cuts will happen as a last resort".
Macron has also voiced approval for the deployment of a Europe-wide plan to restrain speculative pricing in the energy markets, reported the AFP.
He said France would back any move by the European Commission to set a price limit on gas bought from Russia and delivered by pipeline.
The president said he supported the idea of joint gas purchases by European Union governments which he said would make them cheaper.