Vocational teacher in Tianjin to be recognized
Share - WeChat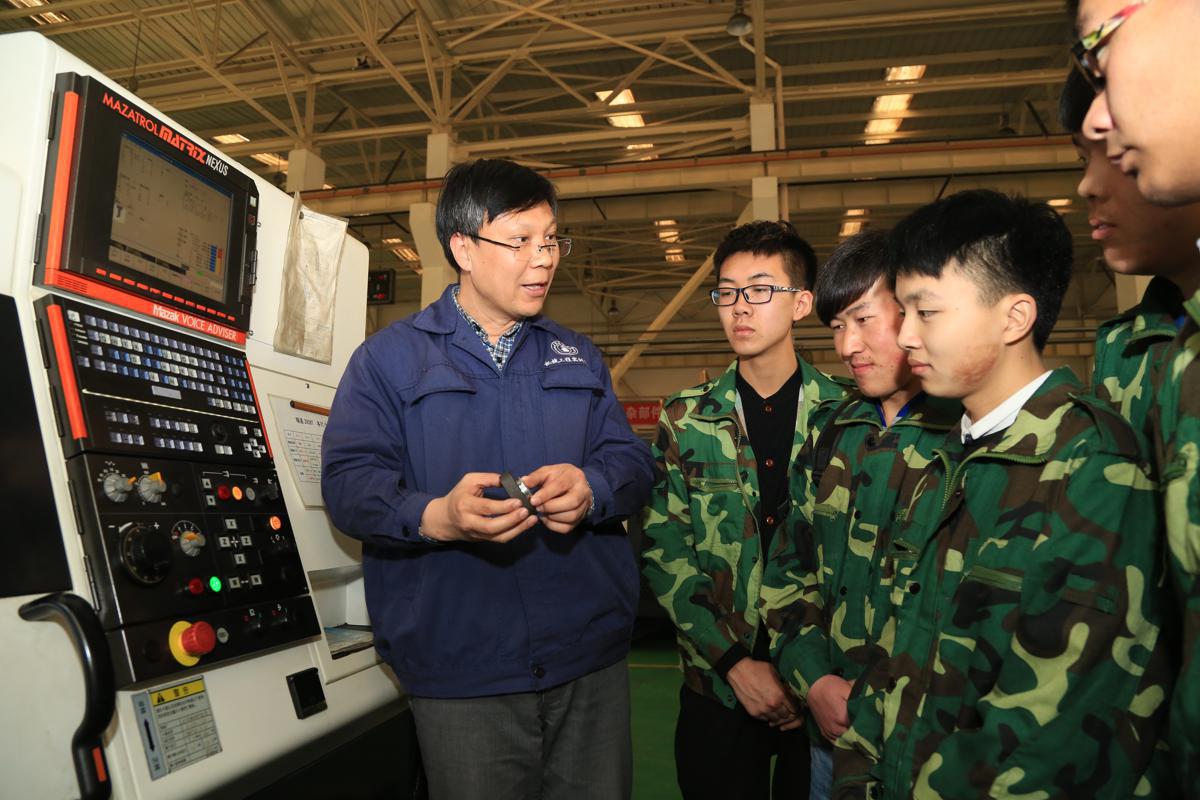 Li Jianguo, a 49-year-old teacher at Tianjin Vocational Institute, is set to be nominated as "most beautiful teacher" of 2022 — an annual award sponsored by the Publicity Department of the Communist Party of China Central Committee and the Ministry of Education.
His contributions will be broadcast on China Central Television on Saturday evening — the 38th Teachers' Day.
Li, who was director of the machinery project practice center at the institute, stood out for recognition, having taken the lead in the training of vocational students and receiving laurels including that of national role model teacher.
In his team, 22 teachers won May 1 Labor Medals, and 25 won equivalent local awards.
One of Li's students, Guo Jinpeng, who graduated in 2007 from the institute and became a teacher at the Chengdu Auto Vocational and Technical School, was honored as a national role model teacher in 2019.
In July 2021, both Li and Guo were invited as honored guests to the Tian'anmen reviewing stand at the grand ceremony celebrating the 100th anniversary of the CPC.
Li's nomination as one of the most beautiful teachers reflects China's emphasis on vocational education and aims to foster more leading personnel with a craftsman's spirit for the manufacturing industry.
At a world-level vocational and technical education conference that concluded in late August in Tianjin, Minister of Education Huai Jinpeng said: "China will accelerate the creation of a modern vocational education system and push for the greater integration of vocational education with regular education and industrial development."
He also noted that the country will continue to prioritize vocational education in all sectors and accelerate the development of modern, inclusive and demand-driven vocational education.
About the latest development, Li said there is no difference between vocational education and ordinary education.
"Vocational education," he said, "is never secondary and should never be biased."
"Vocational education's mission is to foster a quality workforce and technique experts for the country. ... The hardworking spirit, as with any other profession, is key to building ordinary people into leading personnel," he said.