Disused smartphones ring warning note
Share - WeChat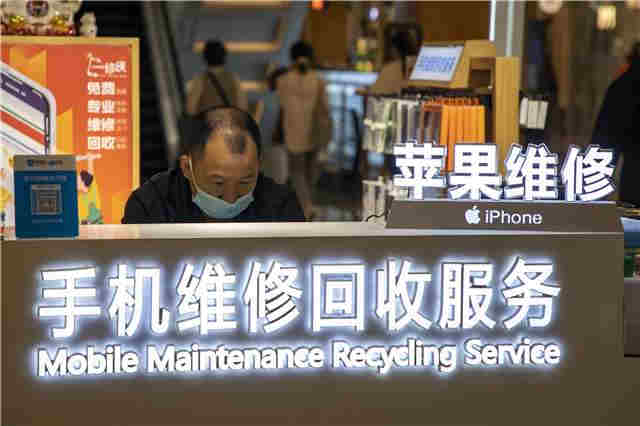 Devices contain toxic substances, posing health threat if not disposed of properly
Shao Heng, who works for a cellphone recycling company in Beijing, feels he is in a privileged position.
"I can always keep abreast of the latest mobile devices through my job," he said.
Numerous electronics enthusiasts join long lines to buy the latest handsets, but some of them visit Shao's store to sell their devices soon afterward, said the 28-year-old, who works for the secondhand platform Aihuishou, which is headquartered in Shanghai.
People buy new phones to see how good they are, but then sell them simply because they feel the handsets are too heavy, or they don't like the color, Shao said.
Such a scenario shows the frequency with which Chinese are changing their smartphones. According to a recent survey by the Society of Entrepreneurs and Ecology, an NGO based in Beijing, which interviewed 3,348 respondents, 43.4 percent of Chinese change their phones just one to two years after buying them.
In 2020, some 460 million cellphones were lying idle in China, resulting in huge wastage, as many of them could still be used. The components in the handsets were in good condition and were available for recycling for raw materials such as plastic and precious metals.
According to experts, concern over personal information being leaked is a major factor for people's reluctance to sell their old phones.
The experts called for accelerated efforts by the government to address these concerns, and they also want to see manufacturers introduce green designs to help with personal information protection and to extend the service life of devices.
Recycling phones that are no longer used is an important way to help reduce carbon dioxide emissions, the experts added.