Sculptor's labor of love depicts love for labor
Share - WeChat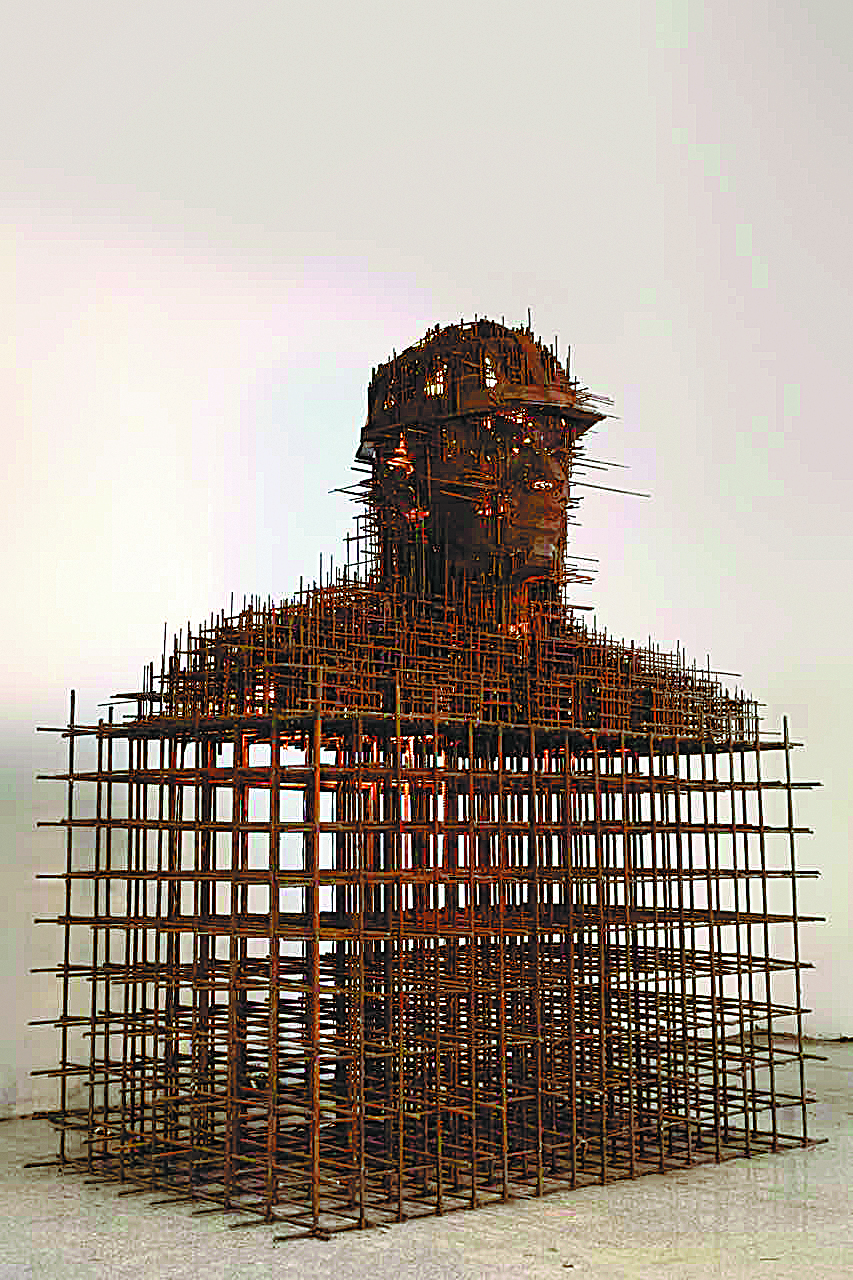 Huang Jianyi said he never expected that the sculpture he created several months ago would get as much attention from the public.
Social media platforms have been promoting his work on short videos, which have collectively been viewed more than 10 million times, after it was shown in the graduation exhibition of the Guangzhou Academy of Fine Arts in Guangdong's provincial capital in late June.
A number of domestic media organizations have reported on Huang's life and his artwork, a giant construction worker made of more than 700 kilograms of steel bars and iron plates.
The 25-year-old academy graduate has become an internet celebrity and a well-known figure on his campus.
"Becoming an internet celebrity is not what I wanted when I created the sculpture, but I am still glad my work is recognized by the public," he said.
"Now, what I want to do is to find a job to repay my parents, so that they no longer have to work so hard."
Huang thinks it is the sincere emotion expressed in his work that has resonated with people.
He said he made the sculpture in honor of his father and all Chinese construction workers who have contributed to the country's urban development.
He named his 194 centimeter-by-113cm-by-230cm sculpture The Soul of Construction Workers.
"It's also a gift to my family for supporting me during the past five years of college," he said.
Huang said he began work on the sculpture six months ago, and it took him three months to complete.
He cut and welded the steel bars and iron plates himself to form the image of a construction worker. He would start in the morning and end in the evening, only taking meal breaks.
When he discovered that the bottom of his sculpture was uneven, he dismantled it and used new renderings to start again.
"Sometimes, I even stayed up from midnight to 5 or 6 am, and when the sun rose, I would sleep in my chair for a few hours," Huang said. "I think all the hard work was worth it, especially now that the sculpture is being recognized by the public."
To build the piece, he bought 750 kg of steel bars and iron plates from online platforms and nearby recycling centers for about 4 yuan (62 cents) per kg.
He ultimately used more than 700 kg in the sculpture.