Expressway section cuts travel times in Xinjiang
Share - WeChat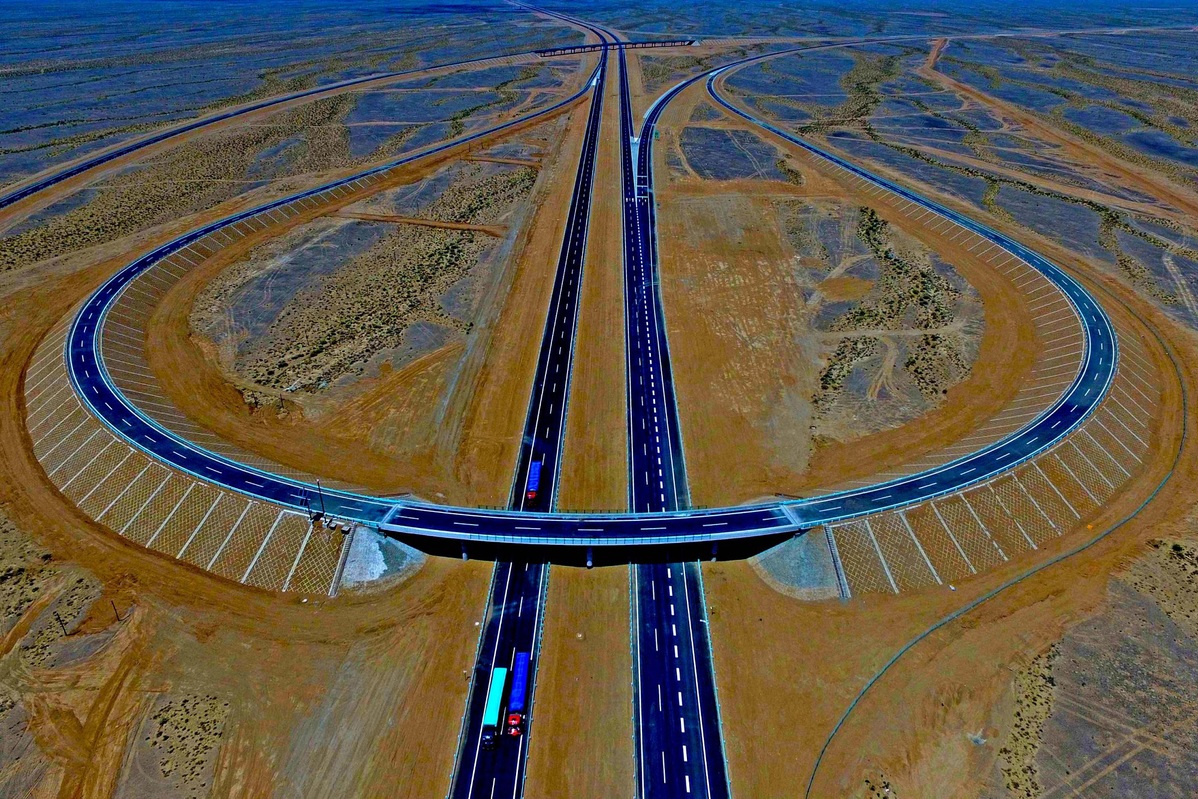 A section of newly opened expressway has further connected parts of the Xinjiang Uygur autonomous region with China's ever-expanding national expressway network, slashing travel times and opening up more avenues for trade.
On Tuesday, an expressway section connecting the township of Yitunbulake, located on the border of Xinjiang and Qinghai province, and the urban area of Ruoqiang county in Xinjiang opened to traffic.
It is the third major expressway connecting Xinjiang with the national expressway network, following the G30 Expressway linking Lianyungang in East China's Jiangsu province and Horgos in Xinjiang, and the G7 Expressway connecting Beijing and Urumqi, capital of Xinjiang.
The new road is an important link between Xining, capital of Qinghai, and Hotan in southern Xinjiang. Travel time between the two destinations has been halved, from 6 hours to about 3 hours.
The road is expected to boost trade between Qinghai and Xinjiang and provide a lift for regional socioeconomic development.
The 294-kilometer expressway, with a designed speed of 120 km/h, is located in Ruoqiang county of Bayingolin Mongol autonomous prefecture, and allows vehicles to enter Xinjiang from Yitunbulake on their way to multiple cities in southern Xinjiang, such as Ruoqiang, Qiemo, Hotan and Kashgar.
The average altitude of the road is nearly 3,300 meters, crossing two major "no man's lands"-the Altun Mountains and Lop Nur. The complicated geological and natural environment posed challenges to construction.
The road also links to expressways connecting northern Xinjiang, building a freeway network from Yitunbulake in southern Xinjiang to Altay in northern Xinjiang.
The expressway network in Xinjiang has reached 7,500 km, according to the region's transport department.
Environmental protection has been prioritized in the road's design and construction, with bridges and tunnels replacing traditional roadbeds. Where the road passes through national nature reserves such as the Altun Mountains, large bridges have been built to protect wildlife, aiming to reduce the impact of the expressway on the environment.