Early civilization unveiled
Share - WeChat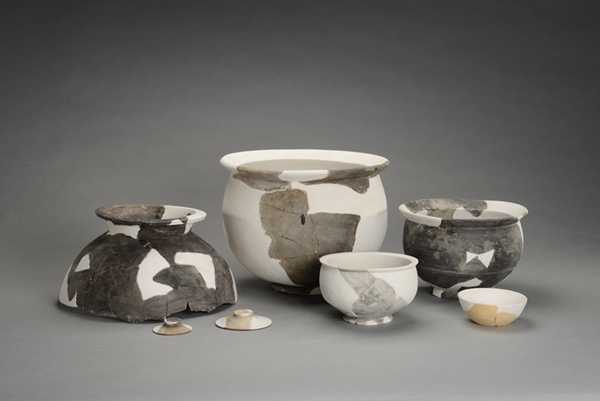 Jijiaocheng site slowly reveals clues that shed light on society thousands of years ago, report Xu Lin in Changde, Hunan, and Zhu Youfang in Changsha.
A national comprehensive research program, launched in 2002, to trace the origins of Chinese civilization, has led to the excavations and studies of key sites that are about 3,500 to 5,500 years old. It has revealed a host of secrets about ancient China, including how early civilizations were formed and how they merged to create unity in diversity. China Daily speaks to experts working at these sites to decode their recent discoveries.
Jijiaocheng is an archaeological site that hit the headlines in March when it was named among China's top 10 new discoveries of 2021. Located in Lixian county, Changde city, Central China's Hunan province, it's recorded in local annals that Jijiaocheng, which literally means "cock-crowing city", got its name because it is said to have been built at the very dawn of time.
Dating back to between 5,300 and 4,000 years, Jijiaocheng may have not "crowed" over thousands of years, but when it did, it startled everyone.
A classic case among Neolithic sites, it presents a unique civilization of the middle reaches of the Yangtze River that thrived on rice agriculture.
The archaeological discoveries are significant and reveal a three-layer moat near settlement clusters, vast areas of irrigated paddy fields and a large-scale wooden complex.
Most Popular