Tales steeped in history
Share - WeChat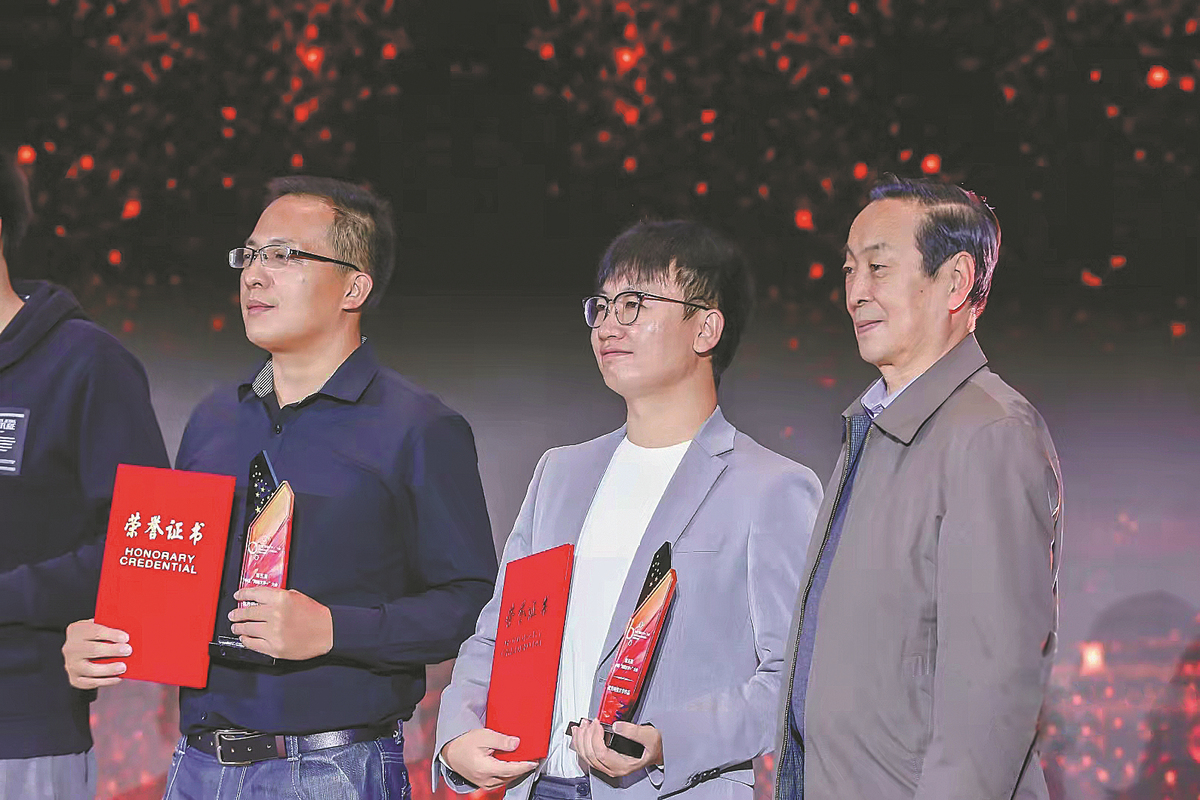 Online author Li Yunfan has captivated readers with his fictional, but historically accurate, tales set in China's ancient past, Yang Yang reports.
China Daily profiles ordinary people doing incredible things in the cultural sphere as the country has advanced over the past decade.
About two decades ago, when Chinese online literature was burgeoning, Li Yunfan, known online as Qiyue Xinfan (literally, "new episodes in July"), was a middle school student in a remote county in Pu'er, Yunnan province, a city in Southwest China known for its tea.
Having little money and a lot of time to kill, he often went to Xinhua Bookstore to read children's books. As a matter of fact, the son of a book lover, Li had read his father's collection of classics from China and other countries, such as Journey to the West, The Count of Monte Cristo, The Legend of Condor Heroes and The Three Heroes and Five Gallants.
One day, on the shelf of the bookstore, he discovered a book that featured on its cover a knight and a giant dragon. It was a book that opened a new world for him. It was Story of Mercenary Soldiers, one of the representative early Chinese online fantasies. Soon, the teenager found himself completely immersed in the story, which advanced at a fast pace.
"It's very different from those old-fashioned novels. You quickly enter the protagonist's world. You can call it a low-configuration version of British writer J.R.R. Tolkien's The Lord of the Rings, but it's easier to understand for middle and high school students," the 32-year-old says.
By 2014, he had read about 1,000 online novels and was confronted with a problem.
"It has happened to a lot of online fiction writers. A good writer is usually a good reader. The more you read, the pickier you become, so in the end you feel that all the novels read the same and you can no longer find one that you want to read. Many people write their own novel because of that, which is what I did," he says.
At first, Li tried different genres like fantasy or martial arts, but all of them hit a dead end at some point and he had to give up.
In 2014, as an undergraduate student majoring in biology, Li decided to pursue his dream of studying history. He started preparing for the entrance examination of graduate school. He had a special way of studying history. Usually when starting a new historical period, he would first find novels about that time and then read monographs and literature.
During this preparation, he realized it was difficult to find satisfying historical novels about many dynasties. After passing the examination, he recalls thinking, "Since I have accumulated so much reading material, why not write a history novel based on that? It will give me a way to express myself and might possibly earn me some money if it becomes popular."
In May 2015, under the pen name Qiyue Xinfan, Li started writing his first history novel, Chunqiu Wo Weiwang, which literally means, In the Spring and Autumn Period (770-476BC), I Become King.
Two months later, when he posted the first several chapters on qidian.com, unexpectedly for Li, it became an immediate hit, standing out as the fictional work on the site with the most subscribers at the time. It earned Li his first writing royalties.
Soon after completing his first novel, he started a second, Zhanguo Mingyue, or, The Bright Moon in the Warring States Period (475-221 BC).It was, however, the period when he was busy working on his graduate thesis, so he had to give it up.
As a history student, Li tries to make sure that the details in his novels, most of which are set more than 2,000 years ago, are accurate, so before starting to write a novel, he will usually spend three to six months researching and reading relevant academic materials.
"It's also because I didn't plan it well, that I had to give it up. For a long novel of two or three million words, adequate planning is very important," he says.
The premature death of his second book drew much criticism. Despite the enormous pressure, in 2018, after preparing for five months, Li started his third novel, Qin Li, referring to a low-ranking official of the Qin Dynasty (221-206 BC). He got the inspiration for the novel from the bamboo slips excavated from tombs of the Qin era, upon which are some of the earliest examples of letters written by soldiers to their families.
In the first week after it was posted online, without any special recommendation, the novel was bookmarked by about 20,000 users, which signaled that the book would become another online hit.
In March 2019, when Li was 28 years old, qidian.com offered him a dashen ("super writer") contract. Qin Li raked in nearly 3 million yuan and has entered the collection of the National Library of China. Li was listed among the 12 "super writers" of China Literature Group in 2018 and the copyright for a film and TV adaptation of Chunqiu Wo Weiwang has been sold.
Upon graduating in 2019, knowing that the contract offer was incoming, Li decided to become a full-time writer.
"There are a lot of difficulties and pain during writing, but most of the time, I am happy. Doing research, creating a world from scratch, shaping a character, communicating with readers after completing a chapter or feeling satisfied after completing a book are all things that I love," Li says.
"Although I don't write academic papers anymore, I still want to systematically study the 5,000 years of Chinese history and it's nice that I can write some books as a result of that," he says.
After Qin Li, Li wrote his fourth novel, Hanque, about the Western Han Dynasty (206 BC-AD 24). The name of the novel refers to a ceremonial gate tower built during the Han Dynasty (206 BC-AD 220).
"I'm still resting at the moment, preparing to write a novel about my hometown, not that type posted online, but one that will be published in print. I want to try something different," he says.
His latest book is about the Xin Dynasty (9-23) and, next year, he is going to write a new online novel about the Three Kingdoms (220-280).
As a writer growing up with China's online literature industry, Li says, for him, it is the industrial revolution of Chinese literature.
Now people have more ways to entertain themselves, so fewer people read serious literary works, but online literature offers a new choice for those who love writing and reading, he says.
In the past 20 years, several hundred thousand writers have become the vital force of the Chinese online literature industry, creating fictions covering all kinds of topics and genres, from which writers can make more than enough money to continue their creation.
"Apart from providing writers and readers with new choices, this online creative method is in line with the fast pace of industrialization. The prosperity of online literature is the choice of both individuals and the time in which they live," he says.
However, just like the Industrial Revolution in Europe in the 18th century, there are also a lot of unscrupulous capitalists, websites and contracts.
"Unfair contracts exploit writers who create their works word by word. Some websites which target female readers even create adversarial relationships between writers and readers on purpose to maximize their own interest, because, once a writer has too many supporters, she or he will have greater bargaining power," Li says.
"Just like the industrial revolution, which destroyed the idyllic pastoral life of the previous ages, the online literature industry initially grew thanks to the blood and sweat of many people, but some of the works produced were worse than those by small workshops. However, it's a trend of the time and, even though it has its problems, they are outweighed by its benefits," he says.
He adds that, this is why China Network Writers Association has been established, of which Li is vice-president of its Kunming branch.
"We need the government to regulate the market. It is hard for individual writers to fight against big online platforms, so our association can give writers a voice with which to bargain for fair contracts," Li says.
Most Popular