City ruins surrender their fascinating secrets
Share - WeChat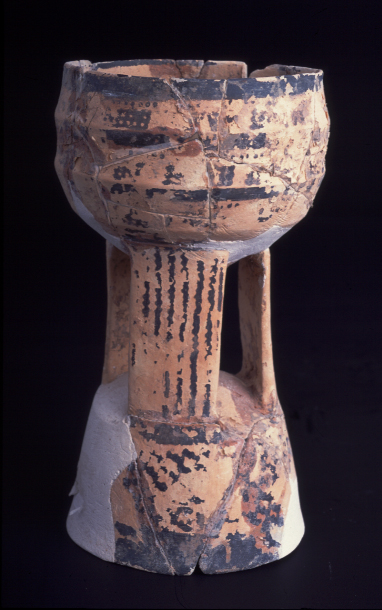 With an area of about 700 square kilometers, Liyang Plain in Central China's Hunan province on the northwest bank of Dongting Lake boasts more than 700 prehistoric sites.
The most famous are undoubtedly those of Jijiaocheng and Chengtoushan in Lixian county, Changde city, sitting just 13 kilometers apart from each other.
While Jijiaocheng was among China's top 10 new archaeological discoveries of 2021, Chengtoushan was selected twice for the annual list in the 1990s.
Cao Yi, deputy head of Lixian county's culture, tourism, radio, television and sports bureau, says that key discoveries at the prehistoric sites of Liyang Plain reveal that the region's local culture appears to have developed without interruption.
Since 1991, more than 16,000 cultural artifacts, including a large volume of earthenware, were unearthed at Chengtoushan during 15 excavations.
Chengtoushan is known for its 6,300-year-old paddy fields and 6,100-year-old city wall, both of which are believed to be among the oldest of their type in China. An irrigation system was also found on the western side of the rice fields.
"Chengtoushan's culture is based on rice agriculture, deeply rooted in earth. The rice agriculture boosted development and increased its population," says Guo Weimin, a professor at Department of Archaeology, Yuelu Academy, Hunan University, who was in charge of Chengtoushan's excavation project.
An aerial photo shows the well-preserved layout of Chengtoushan, a round shape, surrounded by a city moat.
For protection and cultural promotion, it was built into a national AAAA-level scenic area-Chengtoushan National Archaeological Site Park. Visitors can see the ancient city's ruins, antiques and remains from its tombs.
Thousands of years ago, residents excavated earth from ditches to build the city wall, which was rebuilt on four occasions. Earthenware has been excavated from it.
During the third and fourth times the city wall was rebuilt, it reached a height of 8 meters, and was 20 meters thick.
Guo says the city moat was also expanded, and sentry posts were found nearby. The expansion of the wall and moat was to protect Chengtoushan from invasion by other tribes from the middle reaches of the Yangtze River.
He believes the construction of the wall was well organized.
"It's probable that the ancient residents had a deployment of labor from the city and its surrounding areas, meaning that they had advanced management," he says.
Chengtoushan had a well-designed city plan, with various functional areas, such as residences, tombs, kilns to make pottery and an altar for sacrificial rituals.
They also discovered the remains of a cooking area, an apartment with several rooms and a corridor.
Among 10 excavated kilns, seven are located in the city center, which were mainly used to make articles for daily use such as cooking utensils.
Besides finding pottery used for boiling food, the residents also used earthenware "double pots" to steam food by boiling water in the bottom one. Chengtoushan had various pottery items, which were made at different periods.
In a kiln, there are pits with various functions, such as the mixing of raw materials.
Situated near the kiln are the remains of a foundation with rows of holes that originally had pillars. This was probably a work shed.
Visitors can still see the traces of burns in the kilns, providing a fascinating link to history.
Professor Zhao Hui from the School of Archaeology and Museology of Peking University, wrote in a column on People's Daily that core settlements started to emerge in China about 5,700 years ago, and displayed skill at handicrafts as well as pottery and stone crafting.
A social hierarchy is also evident, he adds, judging from the quantities and qualities of funerary objects.
Most Popular