Antarctica's melting ice spells trouble on sea rise
Share - WeChat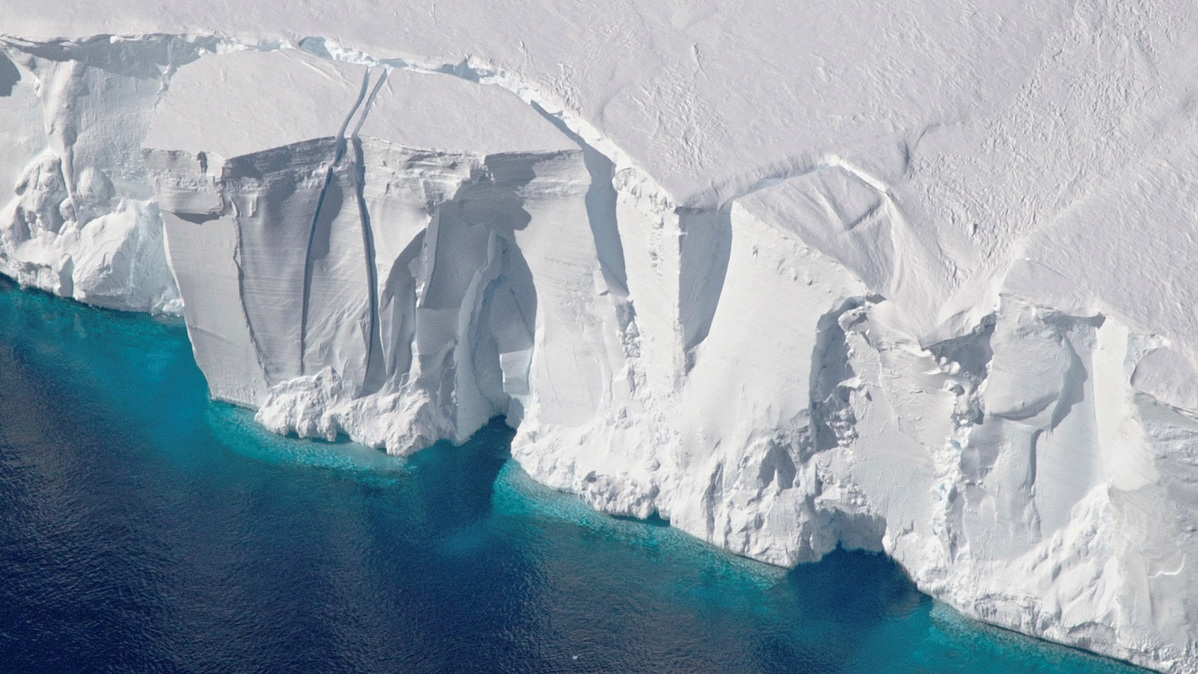 Antarctica, the frozen continent covered by a layer of ice stretching over 14 million square kilometers, is melting faster than expected and may have lost twice as much ice over the past quarter century than previously thought.
One study indicates that there are intrusions of warmer water coming through from all the world's oceans and reaching the areas where the water should remain cold, said Angela Posada-Swafford, a Miami-based science journalist who has been to the Antarctic region several times.
A study published in the journal Nature on Aug 10 showed that Antarctic ice loss since 1997 has amounted to 12 trillion metric tons, double that of a previous estimate.
Other recent studies also warn that the continent's ice sheets are crumbling more rapidly than nature can replace them, as warmer ocean waters melt glaciers from the bottom up.
Water melts from ice shelves as temperatures rise and, when it freezes again, traps denser and warmer water from the ocean at the base of the ice. This speeds up melting and the breaking of ice shelves in Antarctica.
Climate change effects
"Antarctica is roughly shaped like a disk, except where the WAP protrudes out of the high polar latitudes and into lower, warmer latitudes. It is here that Antarctica sees the most dramatic changes due to climate change," the institute said in its report.
This region also contains the Thwaites Basin and a glacier that is considered one of the most vulnerable in Antarctica.
The studies released this month are only the latest in multiple warnings from scientists around the world who say the situation in the Thwaites Basin and Antarctica is approaching critical conditions.
If just the Thwaites Glacier melts, the sea level could rise 65 centimeters, according to the International Thwaites Glacier Collaboration.
Ted Scambos, a senior research scientist at the University of Colorado Boulder's Cooperative Institute for Research in Environmental Sciences, said the impact of Antarctic ice melting will be felt around the world.
In Brazil, Ana Luiza Tunes, founder of a news portal that monitors the Amazon rainforest, said the only way to help prevent such a disaster is to protect nature's checks and balances.
"To reduce this unprecedented melting, we must take care of the carbon sinks present on the planet," Tunes told China Daily, referring to natural systems-plants, oceans and soil-that absorb carbon dioxide from the atmosphere.
The writer is a freelance journalist for China Daily.