Thai govt functions with interim PM
Share - WeChat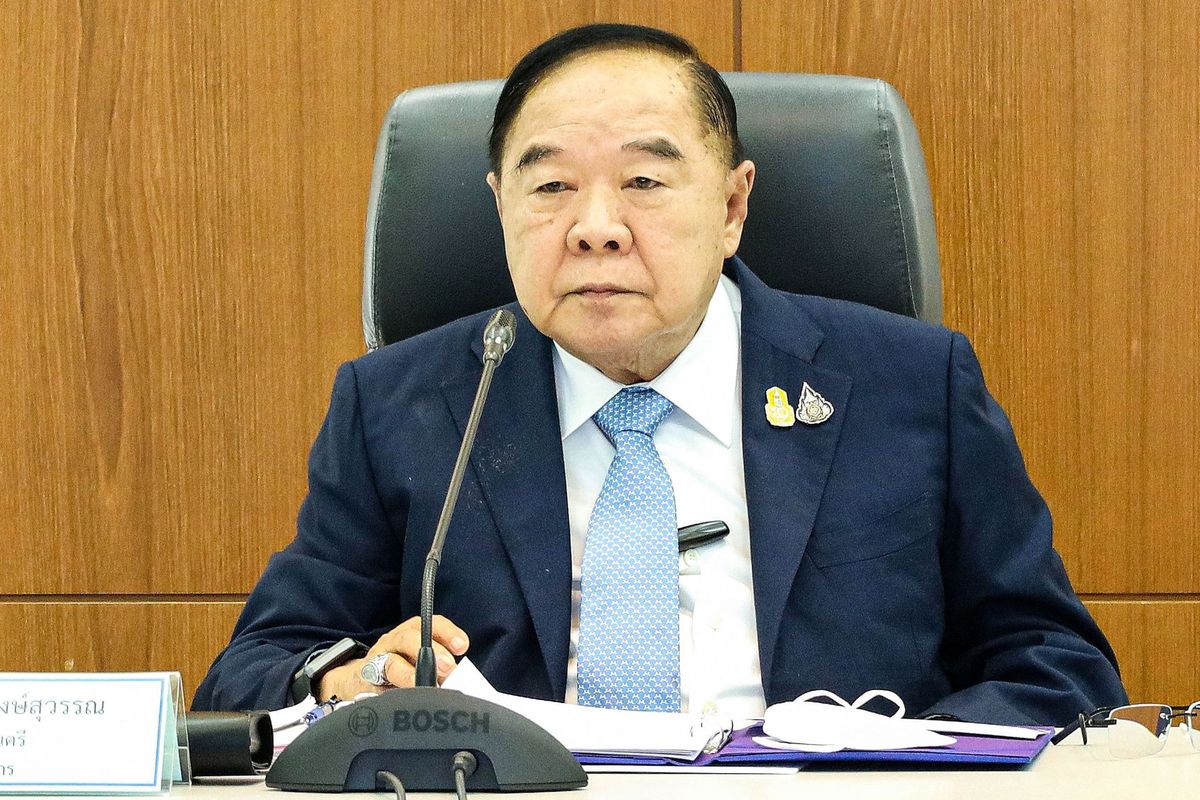 The Thai government continues its functions and preparations for the November APEC meeting with Prawit Wongsuwan assuming the interim prime minister post, following court suspension of Prayut Chan-o-cha's premiership.
Deputy Prime Minister Prawit started his interim leadership on Friday in line with the law. Prayut has been given 15 days to respond to his suspension.
The constitutional court then may need another 15 days or more for deliberations, associate professor Jade Donavanik of the law faculty at the College of Asian Scholars was quoted by Thai PBS World as saying.
Yuttaporn Issarachai, a political scientist at Sukhothai Thammathirat Open University, said that he believes the court ruling on Prayut's tenure will be out before the APEC summit begins. Some predicted that it is likely that Prayut will be able to return and chair the event.
With judges agreeing by five votes to four, the constitutional court suspended Prayut's premiership on Wednesday as it decided to hear a petition from the main opposition party arguing that Prayut has reached the eight-year tenure limit.
Prayut, 68, was selected as interim prime minister and was later royally endorsed as the 29th prime minister of the country on Aug 25, 2014.
His supporters said his current term started in 2017 when a new constitution took effect, or even after the 2019 general election. This means Prayut could stay in power until 2025 or 2027.
Prayut respects the court decision but will continue working as defense minister, said government spokesman Anucha Burapachaisri.
Foreign Minister Don Pramudwinai said the suspension of Prayut's top role will not affect international confidence in Thailand or the Asia-Pacific Economic Cooperation, or APEC, summit to be held in Thailand in November.
Don said the Cabinet already had a detailed plan on how to continue functioning, so the suspension did not come as a surprise.
There should be no problem as long as it is clear by November whether Prayut will resume his duties or someone else will replace him at the APEC summit, he said.
Pitch Pongsawat, assistant professor and head of the Department of Government at Chulalongkorn University's political science faculty, said the suspension of Prayut's premiership created a constitutional crisis as people are debating his tenure limit based on different interpretations of the constitution, which is unclear.
"This is the first time that we have this situation that the prime minister has been suspended. The term limit is also new," Pitch said.
Some people even think it does not make any difference because Prawit is also powerful, Pitch said. Prawit was the army commander-in-chief in 2004 and 2005. He also served twice as defense minister.
Business groups, including the Thai Chamber of Commerce, said Prayut's suspension will not affect Thailand's economic recovery or foreign investor confidence.
"Even if a court ruling does not come in time, there are still the caretaker prime minister and other cabinet ministers," said Visit Limlurcha, vice-chairman of the chamber.