Long March successfully deploys Beijing 3B satellite
Share - WeChat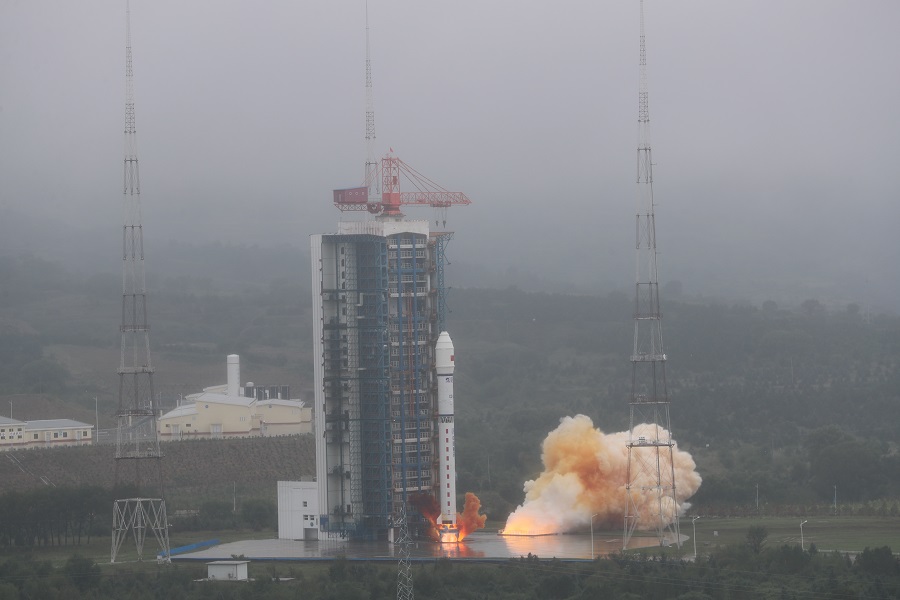 A Long March 2D carrier rocket placed a remote sensing satellite in orbit on Wednesday, according to the China Aerospace Science and Technology Corp.
The rocket blasted off at 11:01 am from the Taiyuan Satellite Launch Center in Shanxi province and later deployed a Beijing 3B satellite, a high-performance, optical remote sensing satellite into a preset orbit, the State-owned space contractor said in a news release.
The launch marked the 434th flight of a Long March rocket and China's 29th space mission so far this year.
The Beijing 3B satellite is agile and reliable and produces high-definition images, and is designed to generate a large quantity of high-resolution remote sensing data and other information, the company said.
Remote sensing refers to the process of detecting and monitoring the physical characteristics of an area by measuring its reflected and emitted radiation at a distance, typically from an aircraft or a satellite.
The Long March 2D, designed and built by the company's Shanghai Academy of Spaceflight Technology, is a liquid propellant rocket with a liftoff thrust of 300 metric tons.
It is capable of sending payloads of a combined weight of 1.2 tons to a sun-synchronous orbit at an altitude of 700 kilometers.
The Long March rocket's last flight, which took place on Saturday, set a new national record for successful consecutive launches.