Social groups encouraged to help preserve, use heritage buildings
Share - WeChat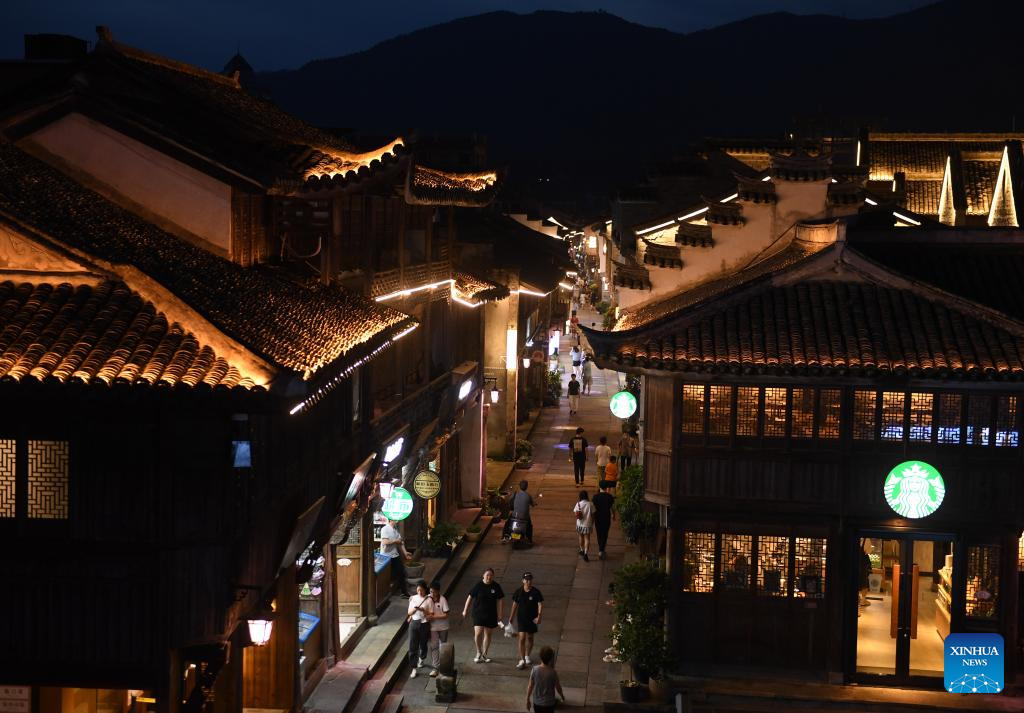 The National Cultural Heritage Administration recently published a document encouraging social organizations, such as charities or interest groups, to participate more in the preservation and use of heritage buildings.
It is the first policy document from the administration to call for such groups to play a role in preservation. It includes the fundamental principles of preservation work, ways people can contribute and suggestions for local governments on how to support the effort.
According to a statement from the administration, China has more than 760,000 immovable cultural relics, including some 400,000 heritage buildings. Over 95 percent are either protected at the county level or have not yet been listed as protected sites.
The large number of such buildings nationwide and complex property rights make management difficult. The problem is compounded by insufficient investment from some local governments and a lack of manpower.
Some buildings have not been properly maintained and risk ruin. Therefore, it is necessary to advocate for social groups to participate in the conservation and use of the sites, according to the statement.
Pan Shouyong, a museology professor from Shanghai University, said the guideline's release comes amid a slew of efforts already underway.
"Pilot projects have been launched in many places, including Guangdong and Zhejiang provinces, in collaboration with the China Foundation for Cultural Heritage Conservation to preserve historical sites and ancient villages," Pan said. "The idea of getting social organizations involved in heritage preservation has been considered for several years."
In 2019, the administration released a set of guidelines to open up heritage buildings to the public. Social groups were encouraged to get involved, but were mainly limited to providing services as volunteers.
The new document states that groups can now apply for public welfare funds, fundraising, or collaborate with local governments to turn heritage buildings into cultural or tourism venues, such as museums, galleries, inns and tea houses.
"I think this is the greatest highlight of the document. In the past, we were stressing the preservation of heritage buildings, but not really their reuse," Pan said. "Even after having been restored, many are left empty. But experts from around the world have generally arrived at the consensus that making use of heritage buildings to a certain extent can provide better protection."
The document states that social groups are entitled to make use of heritage buildings for a period of up to 20 years, and cultural heritage authorities should regularly assess the state of the buildings.
Local governments can offer financial and technical support to encourage participation, and outstanding projects could be eligible for heritage conservation funds.
According to Pan, these measures are meant to inject new impetus into cultural heritage preservation.
First, turning heritage sites into public venues allows them to become a part of the community and people's lives, he said. Furthermore, professionals from various walks of life, including tourism and cultural industries, will be able to get involved in the protection of heritage, bringing with them creative ideas and raising social awareness.
Pan said that local governments should examine heritage sites for safety, allow for certain upgrades to be made and for some facilities to be added, and streamline the application process.
"While adhering to heritage protection principles, local governments are encouraged to explore more flexible and customized ways of protecting local heritage buildings," Pan added.