From trash to treasure, straw brings in revenue
Share - WeChat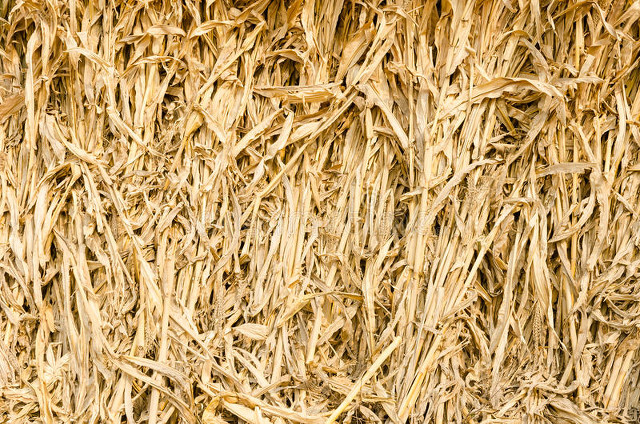 HEFEI-With a height of two meters and a width of over four meters, a garbage sorting box made of straw has caught people's fancy at an expo for the comprehensive utilization of straw and livestock and poultry breeding waste.
"Straw is a kind of solid agricultural waste, and now we're using it to hold waste," said Zhang Zhongcheng, founder of Fuyang Hongqiao Straw Technology Co. "The garbage sorting box is assembled from straw-made boards and has lower cost and less odor than other materials. Equipped with sensors, its lid opens when people get close to it," Zhang said.
The expo took place Friday and Saturday in Hefei, capital of East China's Anhui province, and attracted more than 1,000 enterprises to showcase their products and technologies in straw utilization.
Zhang started researching and developing straw utilization eight years ago. "A decade ago, farmers used to burn straw after harvests to clear the field. But I think the straw is valuable. With different techniques, it can replace wood and brick and have added value," he said.
His R&D proved fruitful and Zhang can now make one cubic meter of boards with one metric ton of straw materials. His company has developed various products, including straw-made garbage sorting boxes and straw-made pet houses.
Each straw-made garbage sorting box can be used for three years, but it can be recycled after use, helping reduce carbon dioxide emissions.
As a large agricultural province, Anhui produces around 48 million tons of straw annually, and the comprehensive utilization rate of crop straw in the province increased from 83 percent in 2016 to 91 percent in 2021, according to Yang Zengquan, deputy director of the provincial department of agriculture and rural affairs.
Straw-made products have also gained popularity in overseas markets because they are so environmentally friendly.
Guoyang Daoyuan Crafts Co makes straw flower baskets, fruit bowls and storage baskets, and they have been well-received in many countries.
"We design products based on foreign customers' requirements and preferences, such as straw-made Santas at Christmas and straw-made rabbits and Easter eggs at Easter," said Lu Lei, general manager of the company.
The company's exports hit 63 million yuan ($9.3 million) in 2021, and the products sell to many countries, including the United States, the United Kingdom, France and Australia.
Lu's company has provided jobs for about 2,000 women and the elderly in its processing sites in 36 villages.
"We offered them free training, and they can earn thousands of yuan a month by making straw products," said Lu.
"From trash to treasure, the small straw is no longer a burden for Chinese farmers."