Argentines face soaring inflation and stratospheric interest rates
Share - WeChat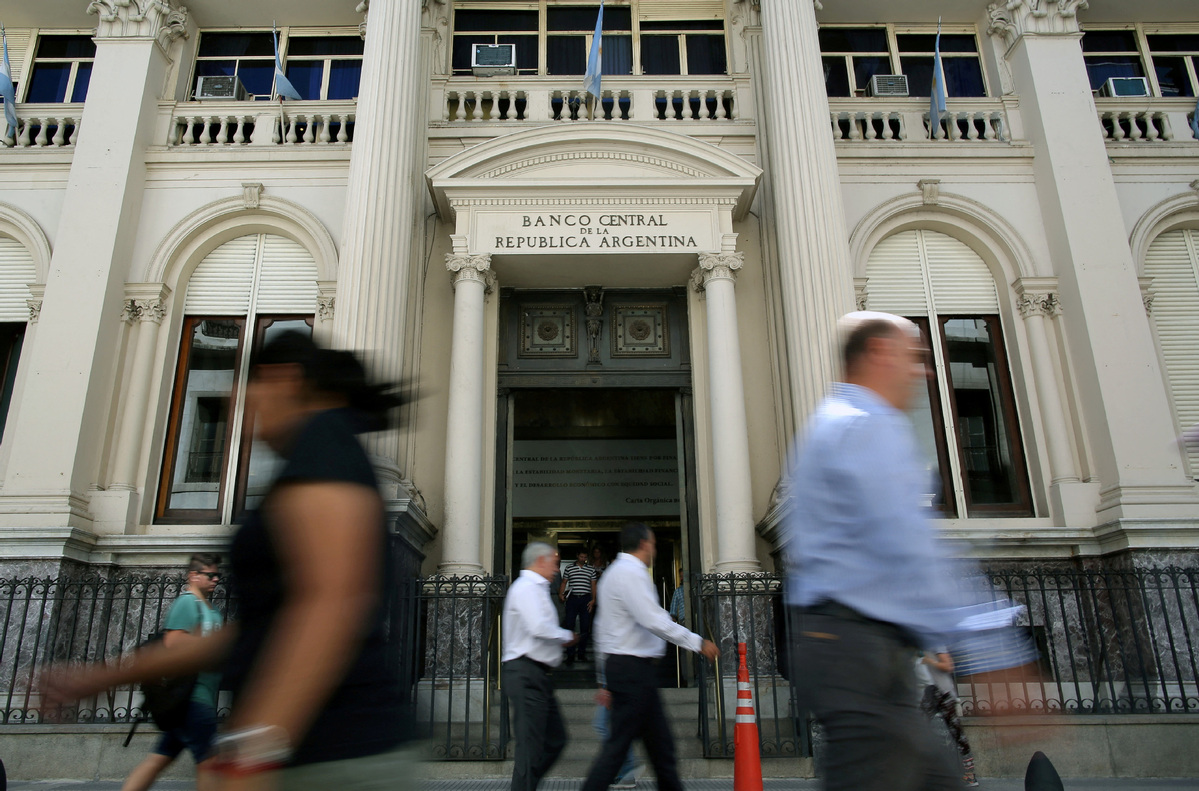 Rapidly rising prices, sky-high interest rates, a devalued currency and an increasingly dollarized economy are creating challenges for Argentines in everyday life amid global inflation and US interest rate hikes.
On Aug 11, Argentina's central bank raised its benchmark interest rate by 9.5 percent in an effort to contain runaway inflation that reached 71 percent year-on-year in July. The increase took the base rate to a whopping 69.5 percent, the highest level in two decades.
"Saving money in Argentine pesos is almost impossible," Federico Davia, a software developer in Buenos Aires, said. "If you save money in a (bank) account, whatever the bank gives in interest, is taken away by inflation… also, you can't finance anything. You can't buy a car, for example, with credit. It's way too expensive," he said.
Romina Ronchi, a post-doctoral student and data analyst at Delta Analysis in Argentina, said it appears people are getting used to an economic crisis that has become chronic.
"However, it is difficult to live like that because, at the end, it's complex to understand prices. With food and staples, (the impact) is where you feel it most," Ronchi said.
Argentina's inflation during the first seven months of 2022 was 46.2 percent. Analysts have forecast that by December it could reach 90 percent.
Even though prices of many basic goods and food items are capped by the government, higher costs of food and non-alcoholic beverages were among the most significant factors behind the July inflation, according to government data.
"More inflation is more poverty. That is automatic," Miguel Boggiano, CEO and chief investment officer at Carta Financiera, a specialized web portal focused on the economy and finance in Argentina, said.
To contain inflation, there is need for tight monetary policy and reduced money supply. And fiscal deficit must be brought down by reining in government spending.
"There are some measures aimed at lowering the fiscal deficit, through, for example, removal of subsidies, but it will probably not be enough, because public spending is still extremely high," Boggiano said.
The central bank faces growing difficulties as the United States speeds up its hike of interest rates that analysts see faster capital outflow from Latin American economies.
"Strictly, (raising interest rates) is a way to sustain the demand for pesos, but at the same time, the rise makes the central bank's debt, which is a gigantic debt in pesos, continue to grow," said Boggiano.
Erick Behar-Villegas, a professor of economics at Berlin International University of Applied Sciences, warned that interest rates of Argentina following US interest rate hikes make it hard for new investments to be made.
"As long as money is so expensive, there is no access to investment money," he explained.
"For a project to be more profitable than 69.5 percent, plus the bank's spread, it is highly unlikely, unless it is a strange, illegal or exorbitant business," Behar-Villegas said, adding that all this situation translates into lack of business opportunities, reduced home ownership, lack of consumption, and serious issues of household indebtedness.
Amid the hardship using the greenback has become more common in many transactions despite regulated access to the US currency.
"In the past, buying properties with US dollars was a common thing, but now you see that property is being rented in dollars as well," said Davia.
The government and Central Bank of Argentina are taking steps to stabilize the situation.
In the first half of 2022, Argentina's economy was a mixed bag of positive growth indicators and record exports along with double-digit inflation and financial instability.
According to the latest report by the National Institute of Statistics and Census, the 6.2 percent year-on-year growth of gross domestic product (GDP) in the first five months of the year, according to Xinhua.
Argentina's trade balance during the first six months of the year showed a surplus of $3 billion.
The writer is a freelance journalist for China Daily.