Noodle-maker in Shanxi carries on tradition
Share - WeChat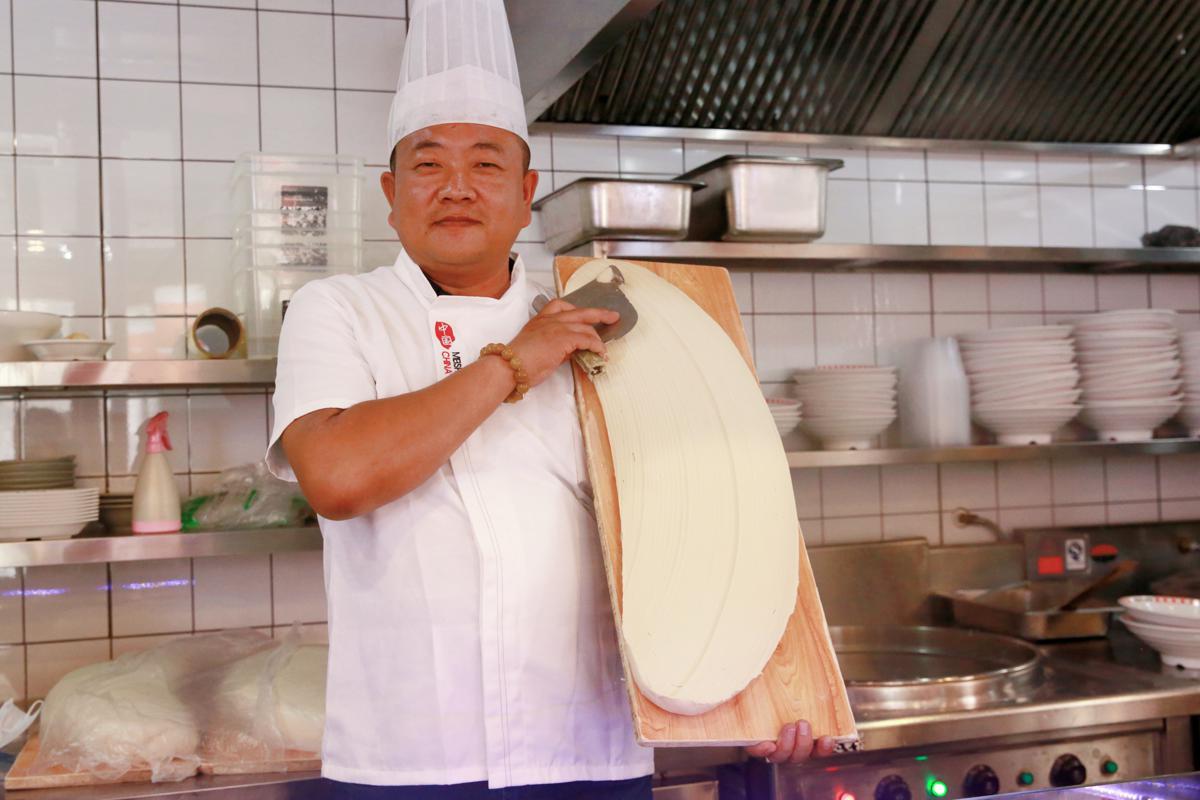 For the past 18 years, many customers have lined up for lunch and dinner in front of Zhao Xiping's noodle restaurant - Zhaolaoqi - in Taiyuan, Shanxi province.
Zhao, the fifth inheritor of Zhaolaoqi knife-cut noodles, which has been listed as a city-level intangible cultural heritage in Taiyuan, moved to the city from Datong in 2004 and opened the restaurant.
"Datong knife-cut noodles are one of the most famous noodle dishes in Shanxi," he said. "Zhaolaoqi, referring to my family's cooking technique, dates to the reign of Emperor Daoguang of the Qing Dynasty" (1644-1911).