An SOS goes out as globe burns and drowns
Share - WeChat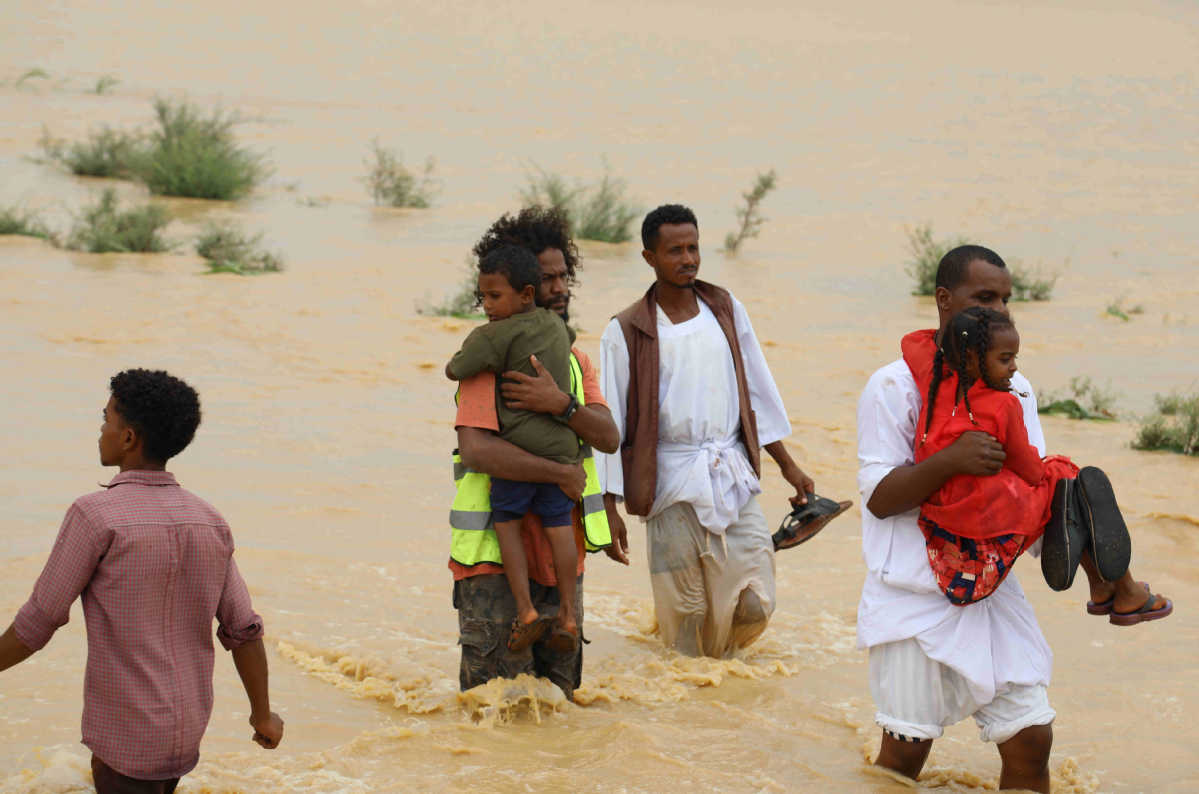 The results of failing to keep the world's temperature down are beginning to show
Extreme weather events are likely to become more frequent, and the world's peoples and their governments are being urged to do more to tackle climate change.
Ma Jun, director of the Institute of Public and Environmental Affairs, an environmental group in Beijing, said the consensus among scientists now is that "climate change has resulted in an increase in extreme weather events across the globe, including temperature extremes, heavy precipitation and pluvial floods, river floods, droughts, storms, as well as compound events".
Over the past few years heat waves have occurred in places that had previously enjoyed mild weather, higher temperatures have occurred in normally colder regions, and places that are hot are now frequently enduring wildfires, he said, citing a report of the Intergovernmental Panel on Climate Change that includes a chapter on weather extremes.
The IPCC AR6 Synthesis Report said it is an "established fact" that human-caused greenhouse gas emissions have "led to an increased frequency and/or intensity of some weather and climate extremes since preindustrial times".
The global surface temperature is now about 1.09 C higher than in the preindustrial period (1850-1900), with stronger warming over land (1.59 C) than over oceans.
Extreme weather events have continued to hit the globe this year and have killed many people, disrupted the lives of millions and disrupted production.
In Europe, after a summer of extremely high temperatures, violent thunderstorms and hurricane-force winds have hit the continent, leaving at least 13 people dead in Austria, France and Italy by Friday, authorities said.
The Netherlands is one of many European countries that have suffered drought this summer, bringing water shortages in the low-lying country as inland rivers and lakes have fallen to historically low levels.
The Dutch government has imposed restrictions on farmland irrigation in some areas and called on the public to save water through measures such as reducing car washing and flower watering.
A report titled Drought in Europe that the European Commission published last month said that it is critical that the root cause of the problem be tackled: climate change and its disruption of the planet's water cycle.
"Further efforts are needed also for preventively adapting to the changing weather patterns by climate-proofing energy supply and applying sustainable solutions in agriculture," the report said.