Chinese medical team provides free health care services in rural Cameroon
Share - WeChat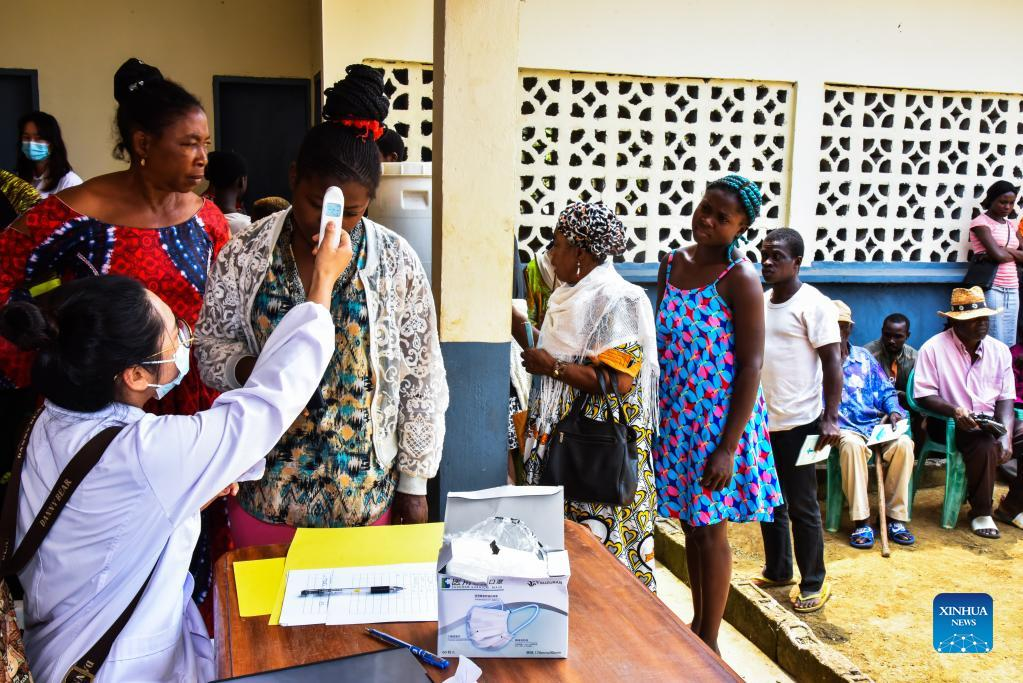 YAOUNDE -- A Chinese medical team in Cameroon on Saturday provided free medical services to the people of Ngat-Bane, a village in the Centre region where the capital, Yaounde is located.
Early in the morning, more than one hundred villagers gathered in the Health Center of Ngat-Bane to welcome 12 doctors from various departments of ultrasound, stomatology, acupuncture, etc. of the Chinese medical team based in Mbalmayo, a town located about 40 km on the outskirts of Yaounde.
Among them was 63-year-old Richard Mekoga who came from a neighboring village. Mekoga said he was suffering from back pain and eye and nerve problems.
"This is my first time participating in the (Chinese) health campaign. I was extremely satisfied with how we were received," Mekoga said, adding that he was certain the medicine provided by the Chinese medical team will save him.