Beijing film festival erupts with culture
Share - WeChat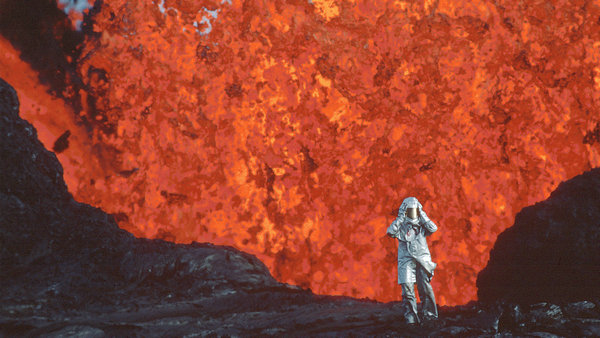 As one of the most sought-after sections for movie enthusiasts, the 12th Beijing International Film Festival has screened more than 100 outstanding Chinese and foreign movies in 18 cinemas for its annual "Beijing Film Panorama" section.
The 10-day-long festival screening, starting on Aug 12, will last until Sunday.
Fire of Love, a documentary which held its world premiere at the 2022 Sundance Film Festival earlier this year, is one of the most sought-after documentaries during the festival, which saw its tickets quickly sold out in the Chinese capital.
Under the helm of US documentary director Sara Dosa, the visually stunning feature is about the intrepid and devoted French scientist couple, Katia and Maurice Krafft, who died in a volcanic flow accident on Mount Unzen in Japan in 1991.
Unlike most of Dosa's previous documentaries, which use the footages she shot, Fire of Love features a lot of video clips shot by the two scientists, who were also renowned for being pioneers in filming and recording volcanoes. This precious footage has never been shown to the public in nearly 30 years. Currently, the documentary has earned the high rating of 8.9 points out of 10 on Douban, a popular review aggregator.
The other popular movies screened for the festival also include Japanese animated movie One Piece Film: Red, Chinese sci-fi comedy Journey to the West, and a Dolby Vision remastered version of The Godfather.
Most Popular