High-profile murder case continues appeal process
Share - WeChat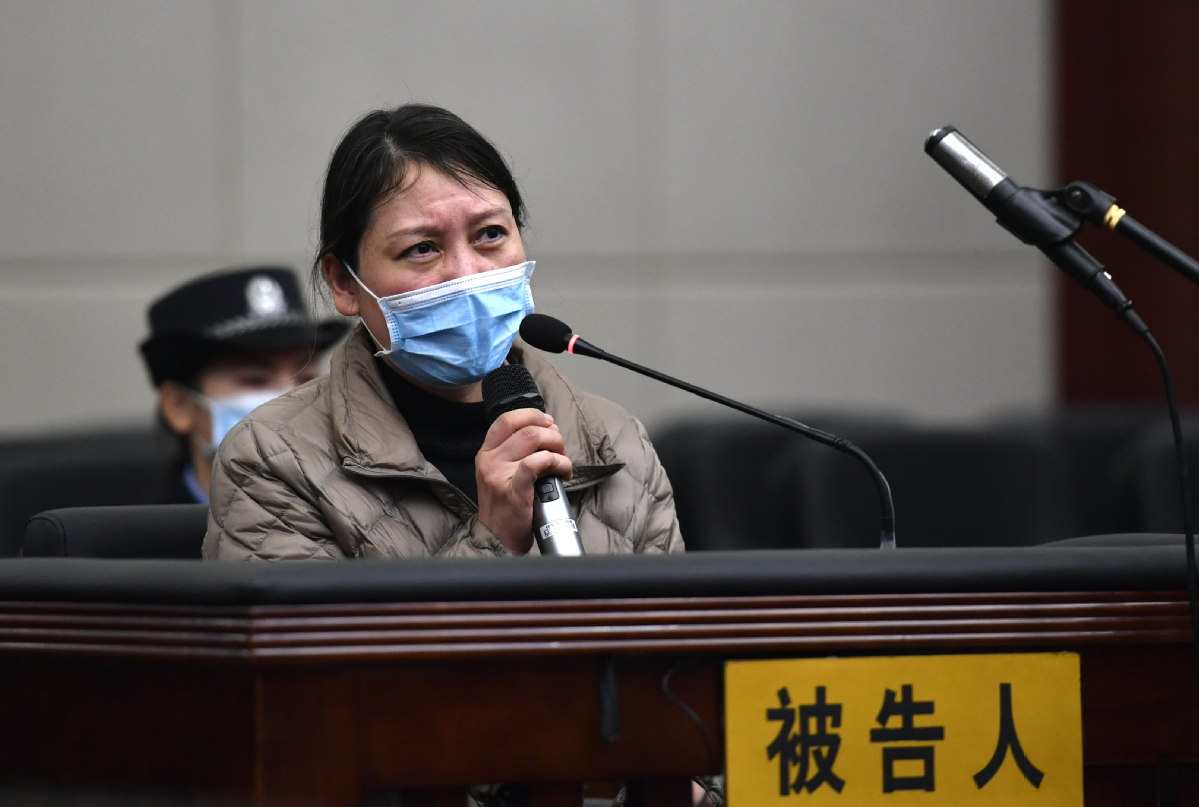 Lao Rongzhi, who has been in the spotlight for her involvement in multiple killings, denied the allegation of intentional homicide when Jiangxi Provincial High People's Court heard her appeal case on Thursday.
Lao was convicted of intentional killing, robbery and kidnapping and was given the death penalty by the Nanchang Intermediate People's Court in Jiangxi last September after it combined her punishments.
The intermediate court said at the time that Lao, who was born in Jiangxi in 1974 and used to be a primary school teacher, worked with her ex-boyfriend Fa Ziying to commit the crimes from 1996 to 1999. She would pick targets at entertainment venues and Fa would attack them.
It added the pair participated in robberies, kidnappings and killings in Nanchang, the capital of Jiangxi; Wenzhou, Zhejiang province; Changzhou in Jiangsu province and Hefei in Anhui province. Their actions caused seven deaths.
Lao appealed to the high court, claiming she was manipulated by Fa, who was captured in 1999 and sentenced to death and executed later that year.
During Thursday's trial, prosecutors pointed out Lao's role in the killings in Nanchang and Wenzhou, but she denied her involvement, according to a report from China Central Television.
Lao, wearing handcuffs and protective clothing due to the COVID-19 epidemic, confessed to robbery and theft in the Nanchang incident, but refused to acknowledge she took part in a planned kidnapping and the killing, the report said.
As for the Wenzhou incident, she argued she was just responsible for negotiating a house rental with the two victims and it was Fa did the kidnapping and the killing.
The high court announced it would continuing hearing the case from 9 am Friday.
Lao spent about 20 years on the run, using false identities to evade capture until she was caught in Fujian province in 2019. She was charged with the three crimes in August 2020.