Volunteer doctors bring new hope to isolated communities
Share - WeChat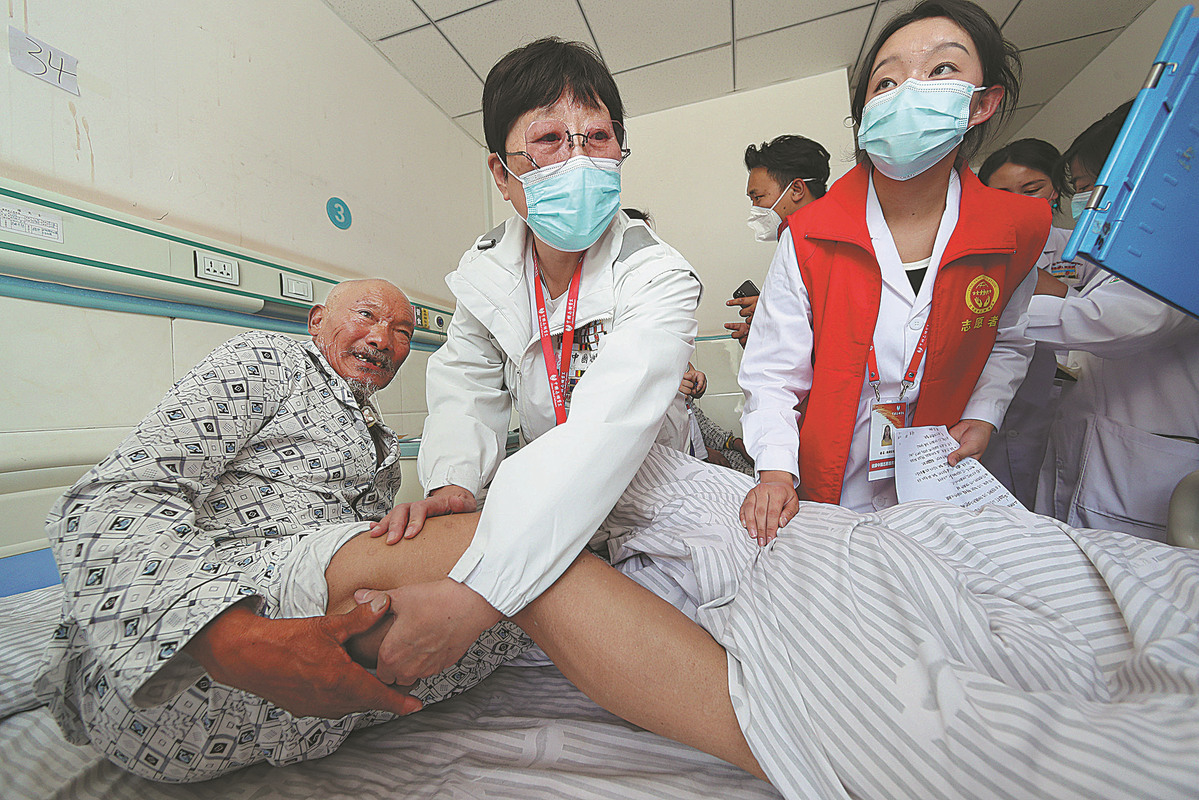 Practitioners from developed areas provide free treatment on the high plateau.Wang Xiaoyu reports from Yushu Tibetan autonomous prefecture, Qinghai.
Ultrasound specialist Wang Tao earned the nickname "magic hands" after he examined 317 local patients in one day as a volunteer doctor in Yushu Tibetan autonomous prefecture, Qinghai province.
Wang's endeavor was equal to the daily workload of the entire sonography department at his regular workplace, a city-level hospital in Shaanxi province.
"It was a tough battle," he said, while inhaling deeply from an oxygen cylinder that became a necessity for him in Yushu, which stands at an average altitude of more than 4,200 meters above sea level.
More than 40 volunteer doctors like Wang visited four counties across the far-flung, sparsely-populated prefecture in Northwest China to provide free medical services from Aug 6 to 11, ahead of Chinese Doctors' Day, which falls on Friday.
Their immediate intention was modest. They wanted to help as many patients as possible during their six-day stay. The group also had a grander plan in mind-to get in touch with grassroots healthcare workers to help improve their skills in the future via online meetings and messages.
The operation was launched by an initiative called Chinese Medical Volunteers, which aims to boost healthcare services in impoverished areas. Since it was established in March 2017, more than 5,000 healthcare workers have registered with the initiative, visiting more than 200 counties that were previously designated as national-level poverty-stricken areas.
During the tour's launch ceremony on Aug 6, Ling Feng, head of the initiative and a national political adviser, said that about half the volunteer doctors in the operation had participated in previous tours.
"Some places we plan to visit this time are very remote, and we will deliver healthcare services at township-level hospitals for the first time," said Ling, who is also a leading neurosurgeon.