Tibet reports new daily case spike
Share - WeChat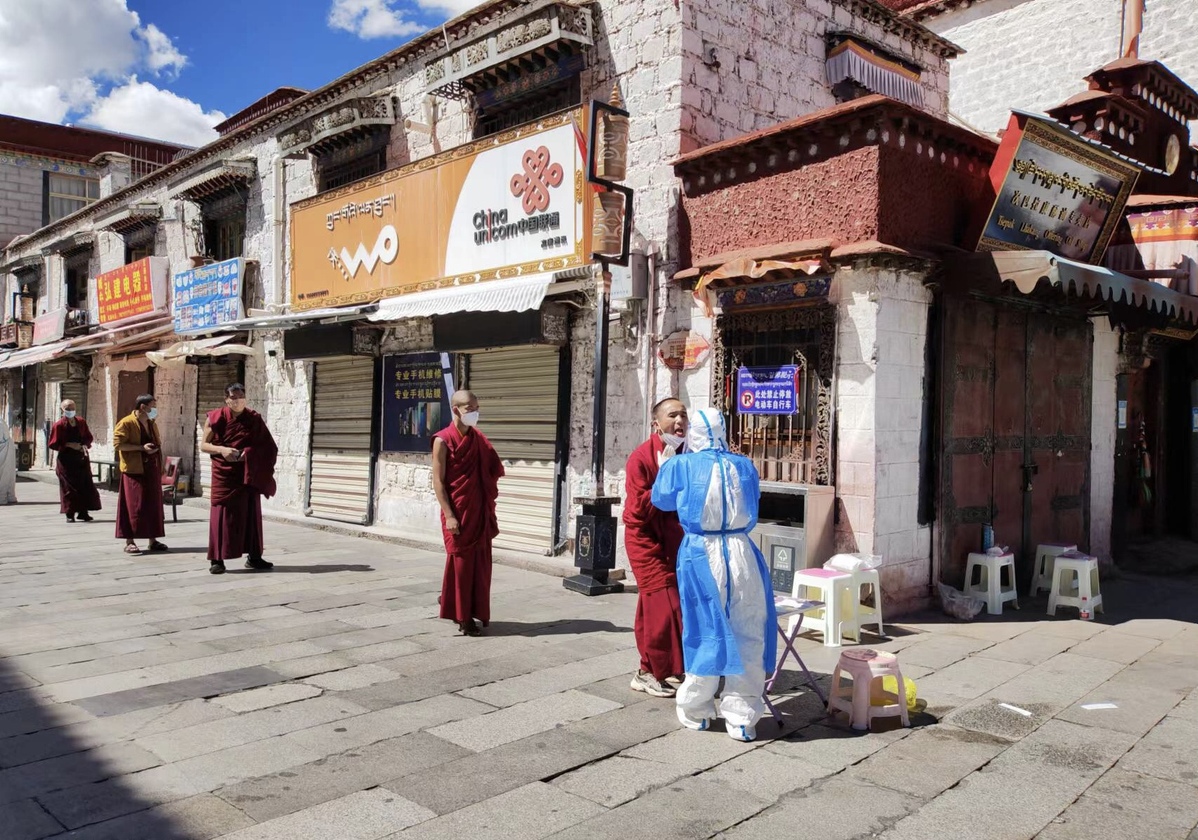 The Tibet autonomous region reported 77 (69+8) locally confirmed COVID-19 cases and 755 (523+232) asymptomatic carriers of COVID-19 between Sunday and 2 pm Monday, health authorities said at a news briefing in Lhasa on Monday.
As of 2 pm Monday, the region has reported a total of 160 confirmed and 1,326 asymptomatic cases. The number of the region's high-risk areas has increased to 121, and medium-risk areas are up to 222.
Wang Shoubi, an official from the region's health commission, said the first confirmed case of the region, a three-year-old child, has been recovering from COVID-19 and has no fever or cough.
Wang said presently the epidemic situation of the region is in a period of rapid increase, and the situation of prevention and control is grim.
"The Omicron variant BA.2.76 has a shorter incubation period and is highly and rapidly transmissible, and can easily cause hidden transmission, multi-chain transmission and cluster infection," Wang said.
"With the continuous improvement of the region's nucleic acid testing ability and the adjustment of the strategy of reporting positive cases, we expect hidden cases will be discovered and controlled more rapidly, so as to be cleared as soon as possible," he added.