Global promotional campaign launches at the Liangma River
Share - WeChat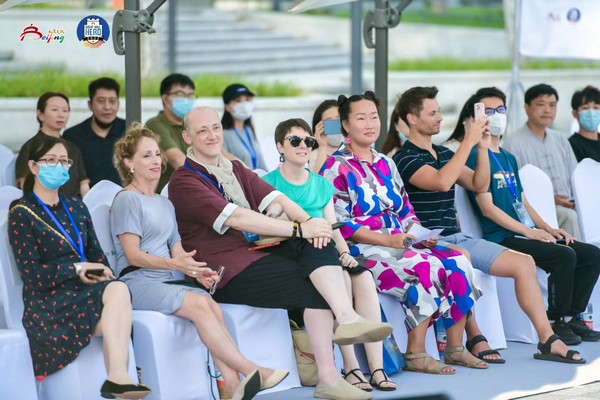 On Aug 11, 2022, the "Great Wall Hero 2022—Beijing, the Night is Young" global promotional campaign event (hereinafter referred to as Great Wall Hero 2022) hosted by Beijing Municipal Culture and Tourism Bureau was held at Yansha Wharf on the banks of the Liangma River.
Deputy Director of Beijing Municipal Culture and Tourism Bureau, Pang Wei, attended the event and delivered a speech. The event was also attended by more than 100 guests, including members of the cultural and tourism bureaus of local Beijing districts, representatives involved in the management of tourist attractions around the city, inbound tourism companies, media reporters, and foreign guests. The event was live streamed on Beijing Municipal Culture and Tourism Bureau's official international social media accounts to share this wonderful moment with fans around the world.
Against the background of the 14th Five-Year Plan, "Great Wall Hero 2022" aims to make Beijing into an international consumption center by showcasing Beijing's nighttime economy, landmark attractions, and unique cultural resources. The campaign's diverse coverage of culture, history, entertainment, and lifestyle, in combination with the promotion of emerging cultural tourism resources, lays a solid foundation for the future development of inbound tourism to Beijing. The event aims to stimulate the vitality of Beijing's international cultural tourism marketing and enhance Beijing's international influence.