Orchestrating an enthusiastic following
Share - WeChat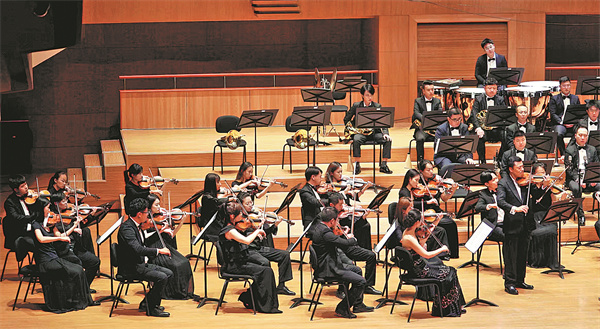 He adds that during the summer vacation, many parents take their children to concerts.
Fan graduated from the Shanghai Conservatory of Music and spent more than 30 years working with Chinese symphony orchestras, such as the China Broadcasting Film Symphony Orchestra, the Shanghai Symphony Orchestra and the symphony orchestra of the National Ballet of China. He considers working with the Beijing Union Symphony Orchestra a new chapter of his career.
"Most of the symphony orchestras are supported by local governments financially. We want to create a symphony orchestra that is totally different in terms of operation," says Fan. "We will keep the orchestra going by relying on revenues of our concerts totally. It will pave the way for a new trend of running symphony orchestras in China."
His confidence came from his partner, Beijing-based company, Music Fans, which has held more than 4,000 performances across the country during the past 18 years. The company both owns and runs the new symphony orchestra.
In early 2020, in the wake of the pandemic, the company faced the same problem as many companies in the performing arts industry.
"It was a tough time," says Song Jianping, founder and owner of Music Fans, who is also the president of Beijing Union Symphony Orchestra. "We had no shows at all. However, we also saw unexpected opportunities."
In early 2020, the company was about to launch a new venue for live performances, in Sanlitun, one of the most popular hubs of food, drink and shopping in the capital. The plan was postponed due to the pandemic.
As the pandemic went on, many business owners terminated their rent contracts because of reduced footfall. However, Song decided to rent the venue and expand its space to 4,000 square meters.
"The rent was much lower than it was before the pandemic. We decided to give it a try," says Song. "Despite the circumstances, we are optimistic about the return of live performances, especially classical music, which appeals to people of different ages."
Most Popular