Taiwan street searches on Baidu Map creates big buzz on social media
Share - WeChat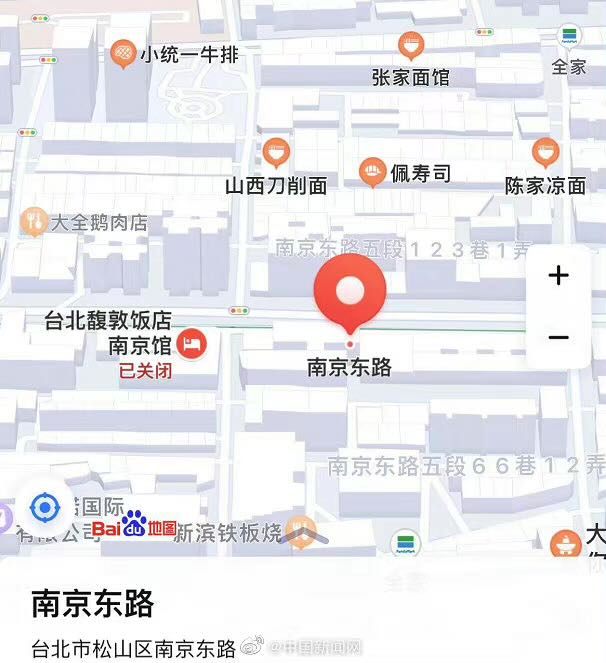 Searches for China's Taiwan region on Baidu Map, a popular Chinese navigation app, were 1,000 times greater than normal on Friday, after the mapping service received significant attention on mainland social media platforms because of netizens' ability to peruse Taiwan's streets.
Many of them expressed huge interest in Taiwan as they discovered that streets, buildings and even snack bars on the island could be searched while using popular online maps on the mainland such as Baidu Map and Gaode Map.
The enhanced public attention came after United States House of Representatives Speaker Nancy Pelosi's visit to Taiwan last week.
By 8 pm on Friday, a hashtag called "Maps have already shown every street in Taiwan" had been viewed more than 1.3 billion times on Sina Weibo, Chinese Twitter-like platform.
Although the ability to view Taiwan streets has been possible on Baidu Map for quite some time, "the hot hashtag greatly boosted searches on Taiwan on the platform," an employee for the app said on Wednesday.
According to staff members, internet users can upload photos of any place in Taiwan to the app, and the pictures will be shown on the map if they are adopted.
So far, more than 550,000 users have participated in the mapping activity, she said.
In addition to searching for streets in Taiwan and Taipei, in general, a large number of netizens also showed great interest in seeking shops selling Shanxi province-style knife-cut noodles on the island on Friday, making the traditional food from the mainland province become another hot topic on the Chinese social media platforms.
For instance, a Weibo user named Zhangbeibeina, whose IP address is in Shanxi, said: "I would like to know if the noodles in Taiwan are as delicious as ours."