PLA extends recruitment age for university graduates
Share - WeChat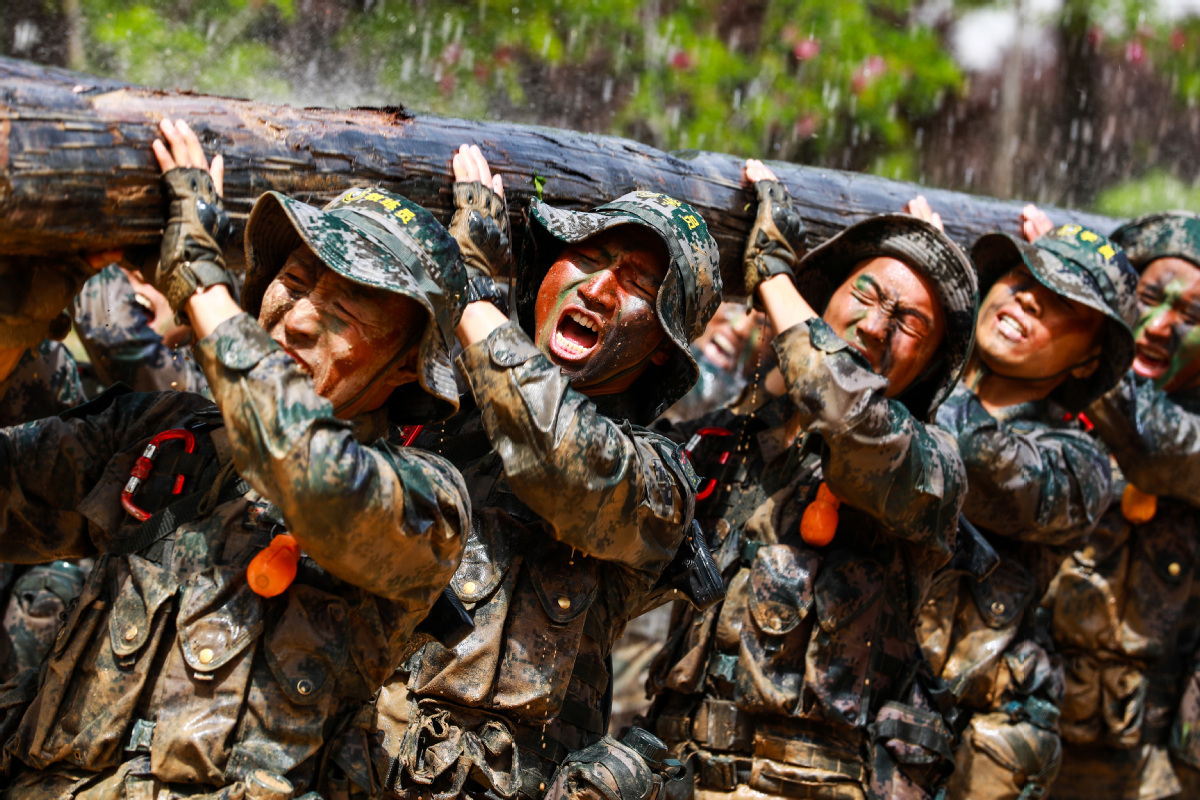 Summer is a busy season for job hunters in China, especially new university and college graduates. Those who've just received a diploma in science, technology or engineering have been given a new offer-an invitation to join the People's Liberation Army.
This year's summer recruitment drive for the Chinese armed forces began recently and recruitment officers have been told to focus on the Class of 2022 graduates, according to the Ministry of National Defense's Recruitment Office.
Priority and preference are being given to degree holders in science, technology or engineering, as well as those with skills and expertise crucial to combat training, the office stated on its website.
There are normally two recruitment sessions on the Chinese mainland each year-spring and autumn. Most new recruits will be assigned to the PLA while the rest will go to the People's Armed Police Force, a paramilitary force managed by the Central Military Commission.
A notable change in this year's recruitment pertains to the age requirements for new recruits.
Compared to the usual requirements-between 18 and 22-for new recruits, male applicants who are 24 this year can still enlist if they have a bachelor's or associate degree, or are in their final year of university or college.
Meanwhile, the ceiling for master's degree holders and postgraduates, regardless of gender, has been raised to 26.
The physical examination for those who have already enrolled is underway, according to the recruitment office.
President Xi Jinping has continually urged the military to improve its human resources work to recruit and train more talented professionals to help achieve its key goals.
Xi, who is also general secretary of the Communist Party of China Central Committee and chairman of the Central Military Commission, told a top-level military meeting in November in Beijing that human resources are central to realizing the high-quality development of the military forces, winning modern warfare and competition in the military arena, accomplishing goals set by the Party, and turning the military into a world-class force.
At the 41st group study session of the Political Bureau of the 19th CPC Central Committee on July 30, Xi noted that additional efforts should be made to address prominent issues constraining the armed forces' personnel work, calling for coordinated endeavors to promote reform and innovation in identifying, pooling, cultivating and appointing competent personnel.
Xi noted that the world has entered a new period of volatility and transformation, and instability and uncertainty are increasing on China's national security landscape. He added that over the next five years, the central task for developing the military is to realize its centenary goal. Efforts should be made to increase the awareness of potential danger, sense of responsibility and willingness to forge ahead among military personnel.
Xi said that both the central Party and government departments, and local Party committees and governments should raise awareness of national defense, care for military personnel work, and offer support in terms of policy-making and resource-sharing.
A short editorial published by PLA Daily on its Weibo account on Monday said the armed forces have a rapidly increasing demand for well-trained professionals, noting that knowledge and capability are key determinants in improving the combat power of forces.
The newspaper said that soldiers with a higher educational background are popular in military units and are usually tasked with important missions. It encouraged more young people to enlist.