Exhibition displays original ink rubbings of calligraphy, paintings
Share - WeChat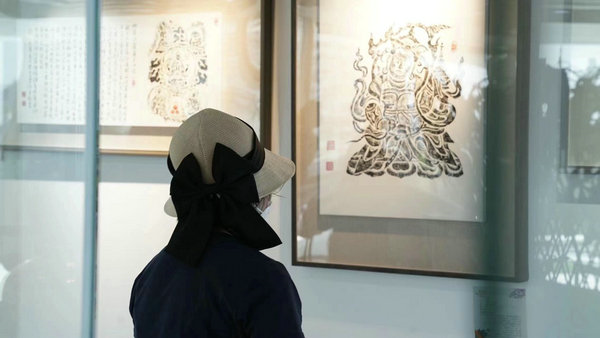 Writing and painting on monumental tablets such as tombstones and steles are important part of Chinese calligraphy and art. And reproductions of ink rubbings from those engraved characters and paintings allow people to study the evolution of calligraphic styles and historic events and figures.
An exhibition showcasing over 30 original ink rubbings of calligraphy and paintings is underway in Beijing. Works on display are the latest pieces by He Yupeng, who has dedicated nearly 40 years to ink rubbings.
Some of the rubbings are engraved on Marnyi stones, which are commonly seen in Tibet autonomous region. According to He, Marnyi stones are especially used in temples and sculptures in Tibet, which makes the material holy. He traveled Tibet to collect the stones as well as learning engraving techniques from local people.
Born in Beijing, He was influenced by his father, who is an expert of ancient Chinese architecture and worked at the Palace Museum in Beijing. He has been interested in archaeology and cultural relics since he was child. As a child, he learned to paint. Later, he worked at the Palace Museum in preservation of cultural relics.
The exhibition will end on Aug 25.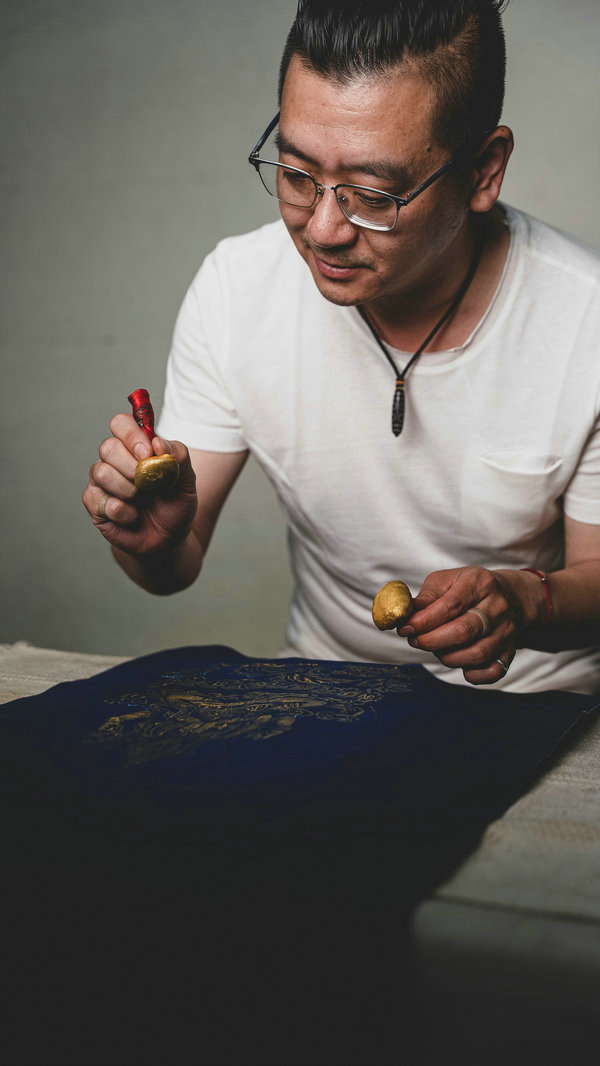 Most Popular