Relationships help fuel success in Guangxi
Share - WeChat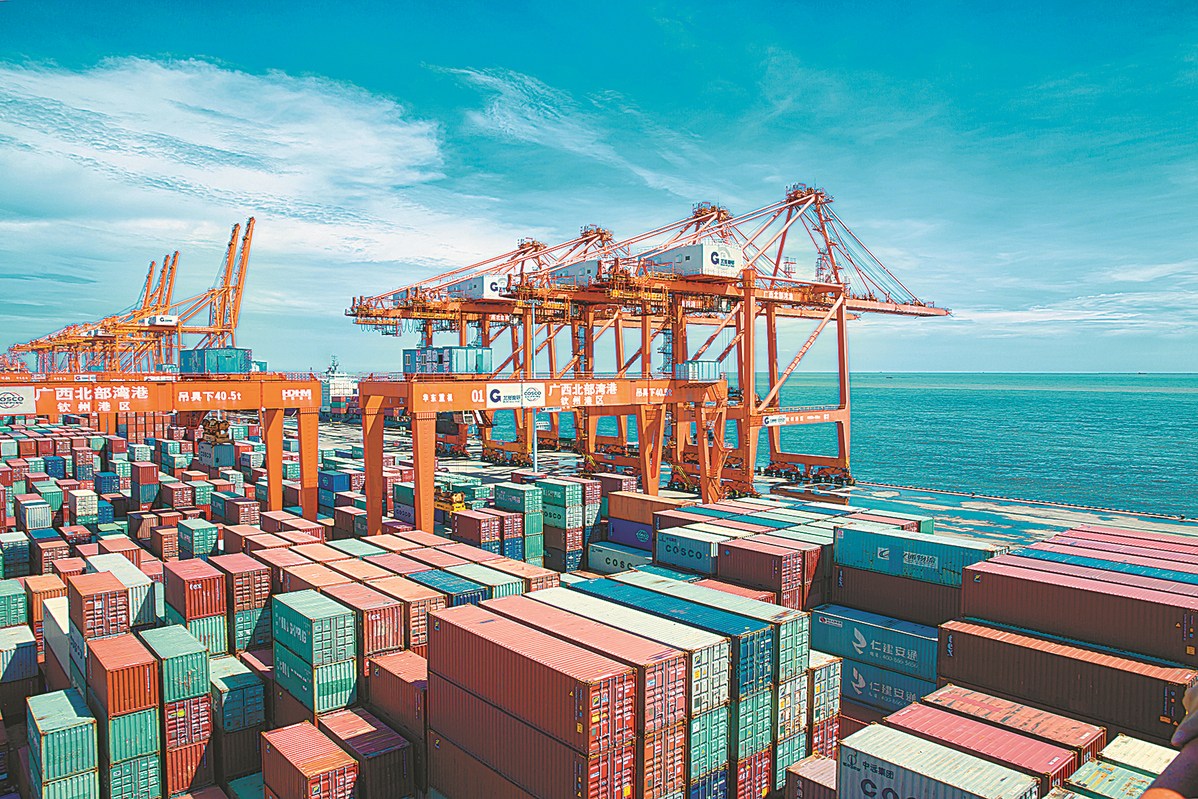 Pingxiang city is known as China's South Gate as it borders Vietnam, and its Youyiguan Port is a convenient land port from the country to Vietnam and other ASEAN members. Over the past decade, relying on its favorable geographical location, the port has adopted measures to boost goods and people flows between China and these nations.
The port has adopted digital technologies to simplify the procedure of customs clearance for passengers and shortened the time to only a few minutes. The volume of passengers cleared by customs annually at Youyiguan has been increasing every year since 2012 and doubled in 2019, official figures said.
Moreover, artificial intelligence and cloud computing technologies have accelerated the passage of freight through the port. Cargo trucks from China and Vietnam can make appointments online in advance. With the online booking system, drivers can avoid peak periods and clear their hauls more quickly and effectively.
With the strengthening of China-ASEAN economic and trade cooperation, the volume of imported and exported goods cleared at Youyiguan has also been increasing annually.
In response to the increases, the port has improved its customs facilities. In 2013, less than 300 vehicles passed through the port per day; that number rose to more than 800 per day last year.
As the main port for ASEAN fruit imports, Youyiguan has also improved the efficiency of customs clearance of the produce amid the epidemic.
"The prices of imported fruits would be quite different if they arrived at domestic markets an hour earlier or later," said Tang Chengwei from the Pingxiang Fruit Chamber of Commerce. "Faster customs clearance at the Youyiguan Port has saved us time and has gained us more business opportunities."