Mainland spokesman condemns DPP for promoting Pelosi's visit
Share - WeChat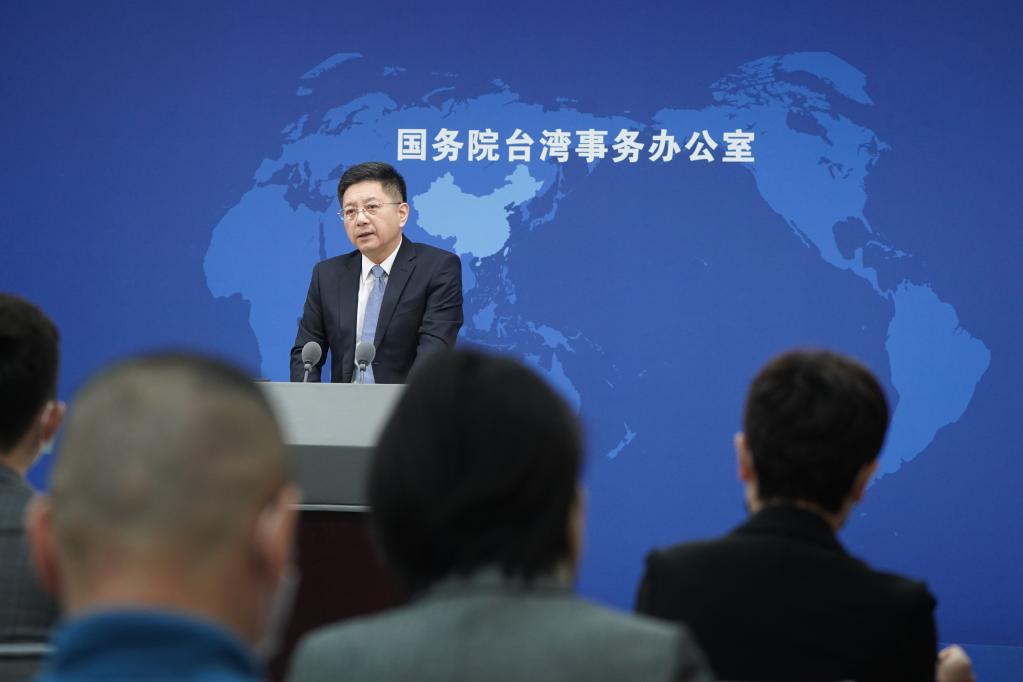 A Chinese mainland spokesman on Wednesday condemned Tsai Ing-wen and the Democratic Progressive Party administration for stubbornly promoting United States House Speaker Nancy Pelosi's trip to Taiwan, saying they stand in opposition to the Chinese nation.
Ma Xiaoguang, spokesman for the Taiwan Affairs Office of the State Council, made the remarks in a statement on Wednesday after Pelosi visited Taiwan on Tuesday evening despite strong opposition from Beijing.
For a long time, Tsai and her administration have relied on foreign forces to make provocations against the mainland, Ma said.
"It seriously undermines the peaceful development of cross-Straits relations, seriously endangers peace and stability across the Taiwan Straits, and seriously undermines the common interests of compatriots on both sides of the Straits and the fundamental interests of the Chinese nation," he said.
The DPP administration stubbornly adheres to the position of "Taiwan independence", refuses to recognize the 1992 Consensus, openly promotes the "two states theory" and wantonly attacks the "one country, two systems" principle, Ma said.
Promoting de-sinicization on the island and pursuing "jurisprudential independence", the administration deliberately creates cross-Straits confrontation, manipulates public opinion in Taiwan, incites populism and tries to suppress just forces and rational voices on the island who advocate the peaceful development of cross-Straits relations and peaceful reunification, he said.
They collude with foreign anti-China forces and engage in separatist activities for "Taiwan independence" at the international level, putting peace in the Taiwan Straits and the safety of the people in Taiwan at risk, he added.
Ma warned Tsai and her administration that such moves will only accelerate their demise and push Taiwan into the abyss of disaster.
History has proved and will continue to prove that "Taiwan independence" attempts will never succeed, and betraying the nation's interests will lead to failure, he said.
"No one and no force should underestimate the strong resolve, determination and capability of the Chinese people to safeguard national sovereignty and territorial integrity," he added.
Today's Top News
Editor's picks
Most Viewed