Tech expert is always well-ahead of the pack
Share - WeChat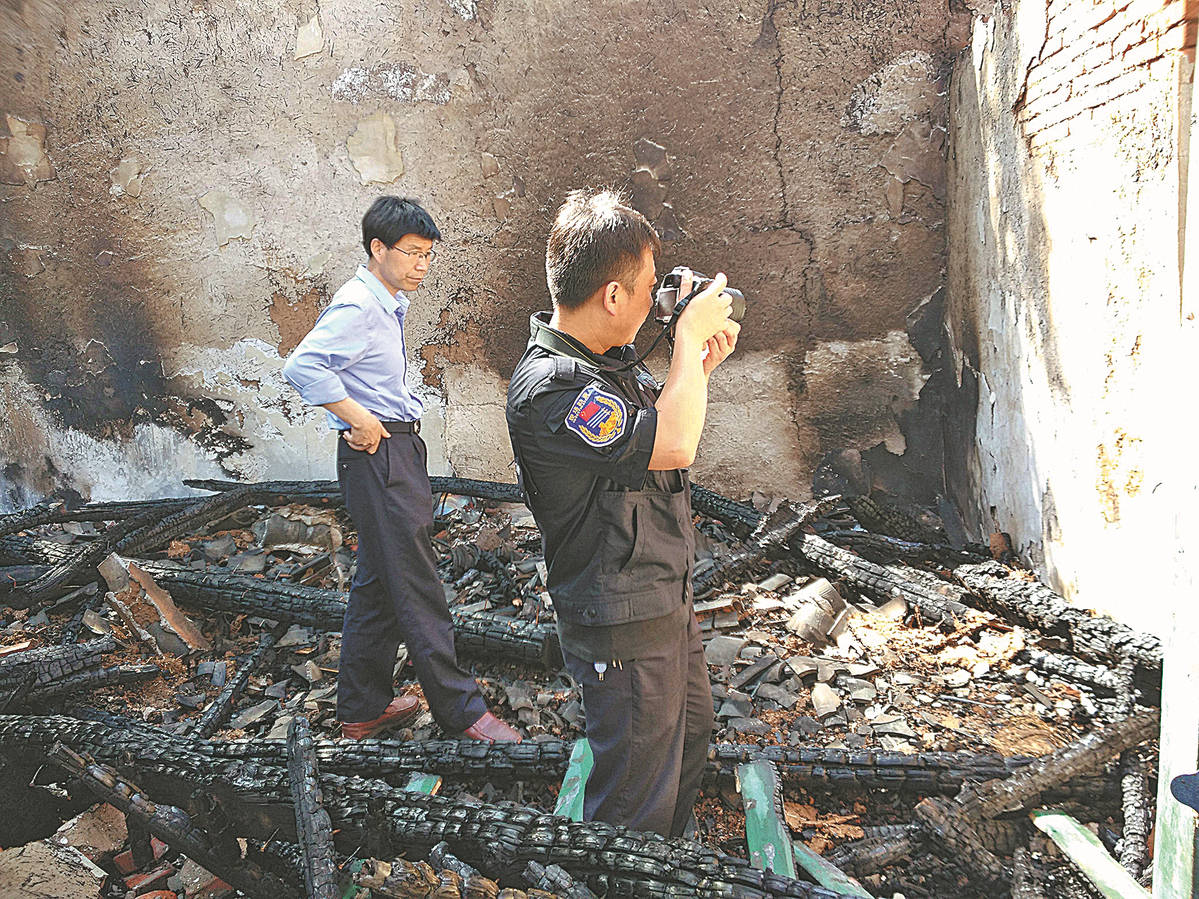 As a police officer focused on criminal investigation technology, Fan Youhong doesn't battle lawbreakers face to face. Instead, he is always one of the first officers to arrive at crime scenes to look for evidence to bring the criminals to justice as quickly as possible.
The 54-year-old works for the criminal investigation brigade based at the Luonan county public security bureau in Shaanxi, his home province.
In July 1987, Fan was admitted to the Shaanxi Provincial People's Police School, and two years later, he was assigned to the criminal investigation team in Luonan.
In March 1990, he was sent for training at the Ministry of Public Security. He specialized in assessing fingerprints and footprints, tracking and other criminal technology work, becoming a professional criminal investigation expert.
Scene investigation is the first step in solving cases, as a lot of information comes from the crime scene and the quality of the initial investigation is directly related to the successful solving of cases, Fan said.
In 2015, a series of thefts occurred in Luonan. The thieves singled out unoccupied farmers' houses in several towns, stealing grain, cash and other items, which not only caused serious losses for the victims but also made them extremely anxious.
Stolen grain is extremely hard to track. Moreover, as there are many people in the nation's agricultural sector business, the goods can be disposed of quickly and relatively anonymously.
On Dec 3, 2015, about 1.2 metric tons of grain were stolen. Fan, who had a cold and fever at the time, was extremely weak, but after hearing the news, he applied to go to the scene to investigate.
After a spot investigation, he deduced that the crime had been committed by a gang, while the methods employed were similar to those used in previous grain thefts.
He visited the crime scene several times, simulating possible methods the gang may have used. Having found three fingerprints on the edge of a table, Fan believed that they belonged to the thieves, who had been looking for other items to steal.
After "lifting" the fingerprints, he used a screening program and manual comparison. After three days of checking more than 300 fingerprint cards one by one, he finally identified a suspect surnamed He, who was detained.
Fan's work helped solve the spate of thefts. Local police later captured four more people, who confessed to about 100 thefts when questioned.
Zhang Yong, Fan's colleague, said they have worked together for about 19 years, and Fan is always one of the first officers at crime scenes. Sometimes, when the other officers are still on the way to the scene, Fan has already arrived and found enough evidence to solve the crime.
He added that Fan can always find clues at crime scenes, which allows him to interpret the information and build up a picture of the criminal's methods, behavior and habits, often leading to charges and convictions.
"Unlike other officers who may need to confront suspects, Fan is a hero behind the scenes. For decades, he has worked steadfastly, silently and with dedication. He offers strong support for our work," Zhang said.
He recalled one case when Fan led several officers to investigate robberies from a group of tombs from the Warring States Period (475-221 BC). Fan tied a rope around his waist and risked his life by lowering himself into a deep hole to retrieve some of the tools used to commit the crime.
When he came out of the hole, he was covered with mud, like a Terracotta Warrior, Zhang said, adding that the other officers then tracked the tools and detained three suspects within days.
Since joining the police, Fan has taken part in investigations into more than 3,300 cases, solved more than 600 directly by the use of criminal technology and provided evidence that helped solve more than 1,500 cases. In May, he was awarded the title of "Excellent National Police Officer".