Grassland cultural festival kicks off in Hohhot
Share - WeChat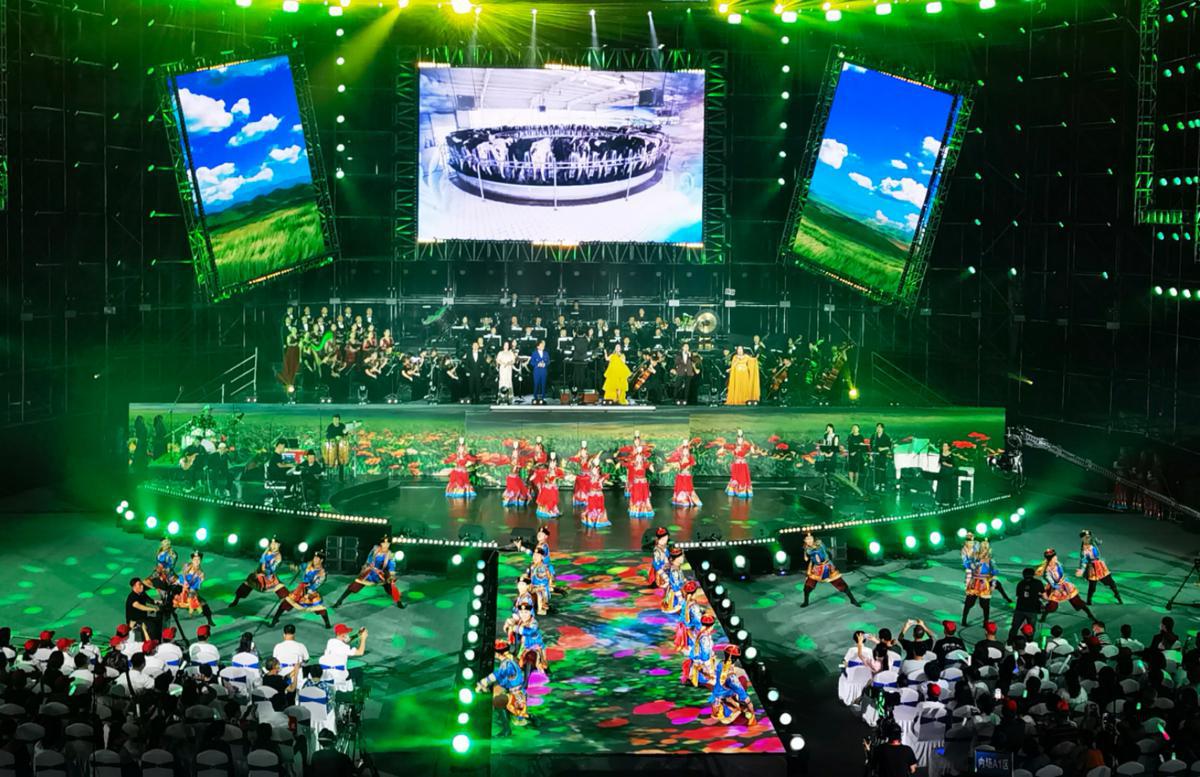 A grand concert featuring Inner Mongolia's traditional songs was staged on Saturday in Hohhot, capital of North China's Inner Mongolia autonomous region, marking the opening of the 19th China Inner Mongolia Grassland Culture Festival.
More than 20 artists from inside and outside of the region performed classic songs at the concert.
This year's festival is themed "the feast of art and the people's festival" and it will run until Sunday.
During the festival, a total of 25 activities will be staged, including symphony orchestra performances, traditional instrument concerts, acrobatics, photo exhibitions and calligraphy exhibitions.
There will be a Hongshan-Liangzhu cultural relics exhibition co-organized by the Inner Mongolia Museum, the Liaoning Provincial Museum and the China Jiangnan Water Village Cultural Museum.
In a dance drama about Confucius performed by the Chinese Opera and Dance Theatre, audiences will be able to follow the dancers across more than 2,700 years of history, feeling the charms of Chinese culture.
"Compared with previous events held over the past 18 years, this year's festival highlights more exchanges with regions outside Inner Mongolia and we hope to meet more people with a variety of artistic forms, " said Tian Ruihua, deputy director of the publicity department of the Inner Mongolia autonomous region Party committee.
Initiated in 2004, the festival is dedicated to promoting Chinese culture through artistic performances.
Most Popular