Hot? People play mahjong while sitting in ice
Share - WeChat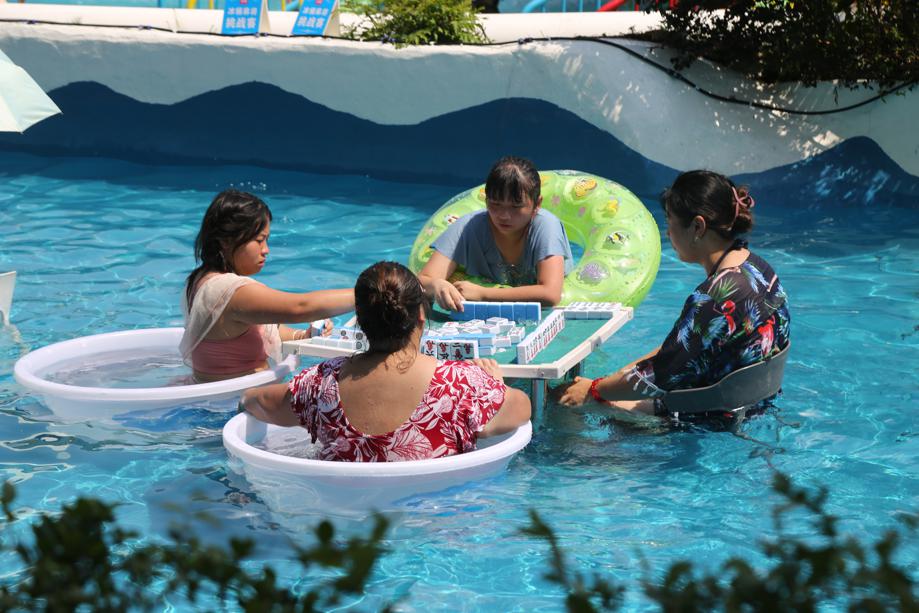 A scenic spot in Chongqing offered a special experience for tourists on Tuesday: Spend leisure time playing mahjong while sitting in a bucket of ice in a pool in the scorching heat.
On Monday, Chongqing issued an orange alert for high temperatures through Tuesday, as heat in some parts of the city reached as high as 40 C.
"Ice bucket mahjong has been popular with tourists," said a staff member at the scenic spot — Mexin Wine Town — in Chongqing's Fuling district. He added that the scenic spot is planning to hold ice bucket mahjong challenges from time to time — and to add other cold fun.
Chongqing is known as one of the country's "three stoves" because of its high temperatures in summer. The average in recent years is about 37 C in summer, and it sometimes reaches 43 C.