Beijing's new rules to improve safe operating practices
Share - WeChat Beijing's legislature has passed a new regulation on work safety, which will come into effect on Aug 1 and aims to strengthen safety management in emerging businesses.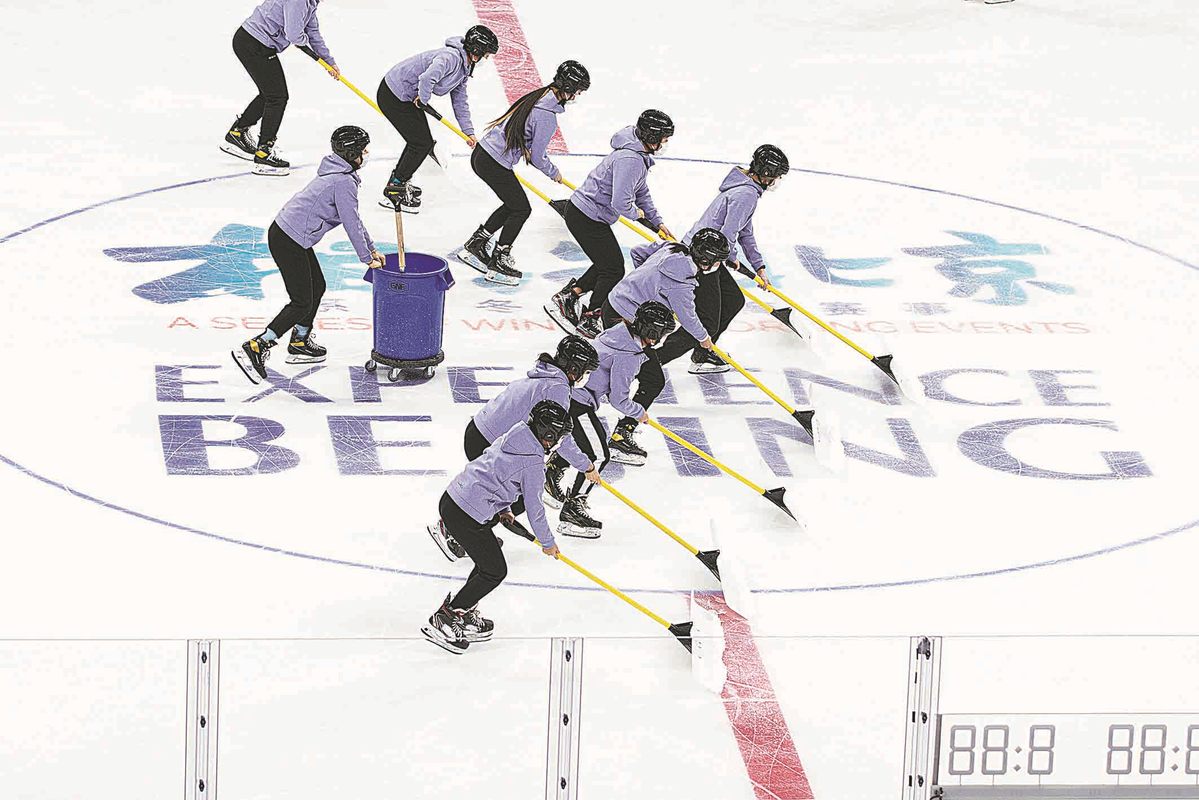 The regulation of the Beijing People's Congress clarifies the safety requirements for emerging businesses, such as indoor sports venues and scene-experience entertainment activities for escape rooms, board games and virtual reality games.
The regulation includes six chapters with 66 articles, which cover safety management, supervision, emergency rescue and dealing with accidents, as well as related laws and responsibilities.
A total of 24 new requirements are included, focusing on prominent problems that have occurred in regards to the safe operation of businesses in the capital.
Government supervision has been strengthened and the prevention of new risks has been emphasized.
"At present, both traditional and emerging businesses operate widely in the capital, and they could be at risk of many kinds of hidden dangers," said the regulation.
Based on the current situation in relation to COVID-19, the regulation adds new requirements for public places in response to safety concerns from the public.
For instance, emerging businesses such as escape rooms should not alter the structure, and in particular anything load-bearing, in their places of operation. And the number of people in venues should not exceed prescribed capacities.
Meanwhile, the regulation requires business operators to set up clear exits and evacuation channels at obvious places to ensure smooth access during emergencies. "Business operators should have effective rescue plans for all possible eventualities and prepare rescue personnel who are fully capable of using broadcasting systems and conducting emergency plans when needed," said the regulation.
Lin Lei, 25, a board game fan who likes escape rooms, said he has tried many escape game rooms in Beijing's Chaoyang district and felt they were really fun. However, as the industry continues to grow, many places may lack strict management and have gaps in safety.
"It's good news that the government is strengthening the safety supervision of such businesses since it's very popular among young people," he said. "It's a big business and I go there frequently to experience new challenges."
During Beijing's recent COVID-19 outbreak from April to June, many cases were linked to an underground bar, and this placed more attention on such indoor entertainment venues where people might easily become infected due to poor ventilation.
Starting mid-June, all entertainment venues, internet cafes, underground gyms and sports facilities in Chaoyang were ordered to suspend operation. Many such businesses-more than 200 in Haidian district-also had their operations suspended to avoid potential risks of infection, according to spokespeople of the two districts.
The latest regulation also encourages the building of nongovernment-based rescue teams and clarifying the different requirements of the rescue teams for different types of operations.
Yao Yuxin contributed to this story.