Community work posts open to graduates
Share - WeChat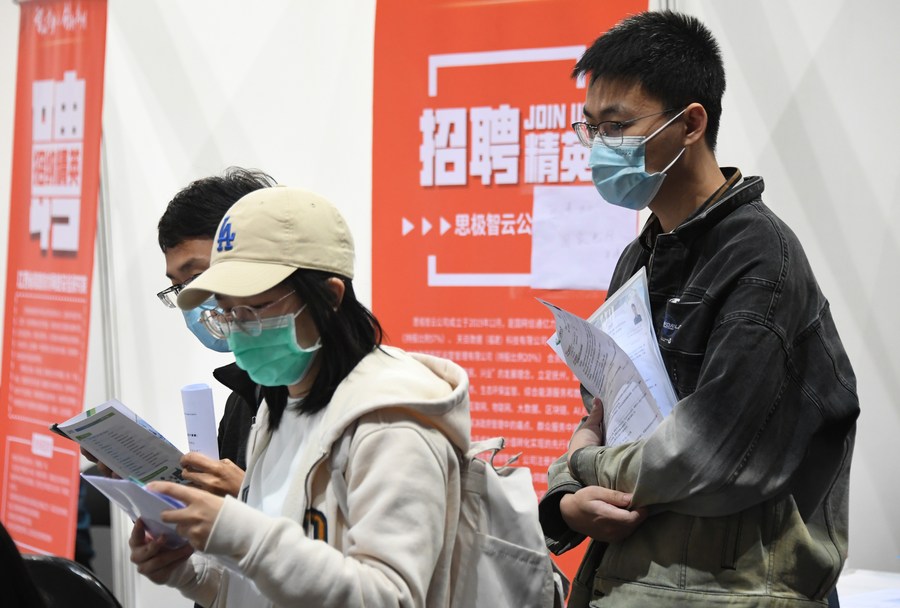 There are many community worker positions already available to college graduates, and new job seekers are being encouraged to take up positions at the grassroots level, according to an official from the Ministry of Civil Affairs.
Chen Yueliang, a senior official at the ministry, told a news conference on Tuesday that such moves aim to ensure the employment rate of graduates and improve the quality of urban and rural community workers.
He said that so far, 82,000 full-time positions in urban communities have been made available to college graduates, of which 25,000 posts are exclusively for them.
"Employment is an important guarantee for social stability and must be taken good care of," he said.
Ministry of Education data showed that more than 10 million college students graduated this year, and that COVID-19 and other economic pressures have made finding employment more difficult for many.
In June, the ministry along with the ministries of education, finance, and human resources and social security jointly issued a notice on arranging employment for college graduates as urban and rural community workers.
The notice said that graduates who start small and micro enterprises that provide elderly care, child care, housekeeping and other services in the community can get a one-time business subsidy, guaranteed loans and tax incentives.
"A community is a haven for people to rest, a home to live in and the basic unit of social governance… A community can be a new world for young people to find a career," Chen said.
He added that among urban community workers, people under the age of 35 account for 35 percent, showcasing the youthful force in community governance.
According to the goal set by the notice, local governments should try to have 18 community workers for every 10,000 urban permanent residents by the end of the 14th Five-Year Plan (2021-25) period and replenish the team in a timely manner, drawing talent especially from college graduates.
It also encouraged villages, where situations permit, to hire fresh graduates to serve there.
"We sincerely hope that the majority of young people can devote themselves to community construction, temper their skills, increase their talents and realize their value," Chen said.