Guangxi's contribution to GDP on the ascent
Share - WeChat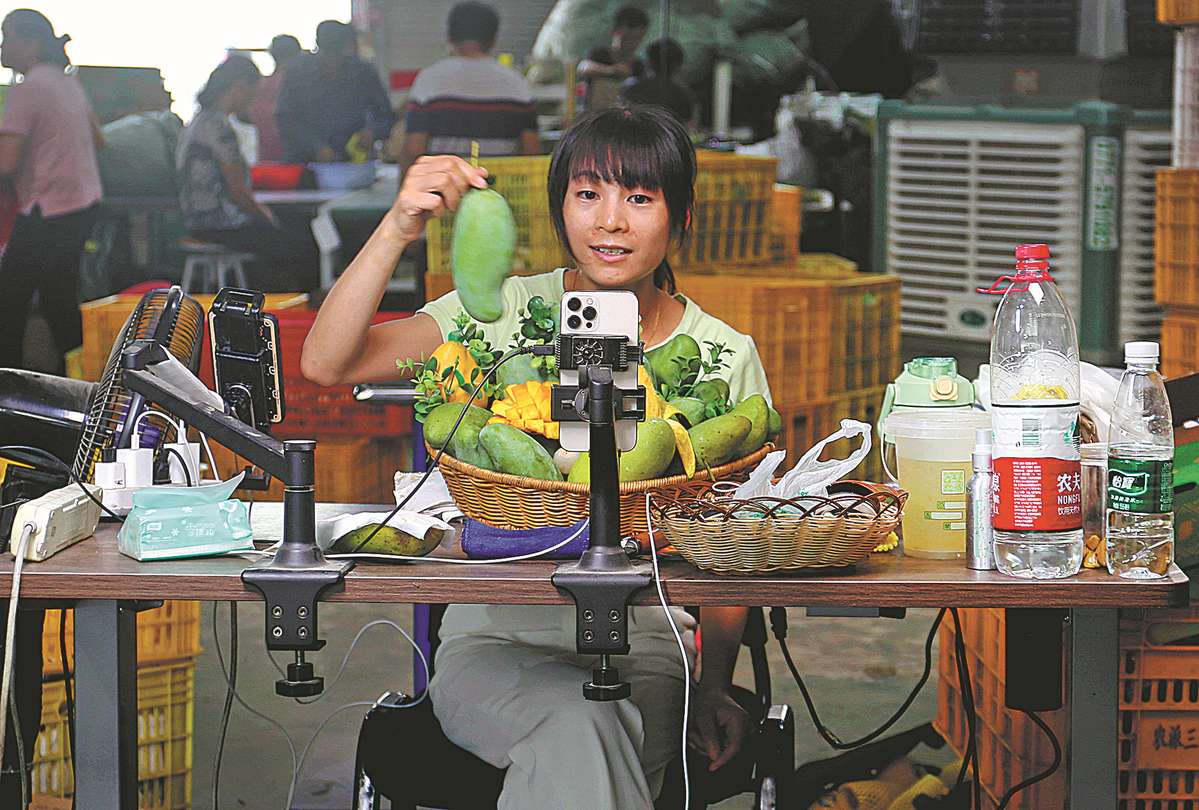 The Guangxi Zhuang autonomous region is playing a more prominent role in China's new development pattern as it is tightly linked to the Association of Southeast Asian Nations and integrated with the Greater Bay Area, officials from the region said on Friday.
The region's 2021 GDP stood at 2.47 trillion yuan ($365 billion), more than double that of 2012, said Liu Ning, Party secretary of the region, at a news conference on Friday in Nanning, the regional capital.
"The region has set up 10 industrial clusters and six agricultural clusters, with each investment exceeding 100 billion yuan. There are over 3,300 high-tech enterprises in the region," Liu said.
Residents are now benefiting from the region's remarkable progress in infrastructure development, with high-speed railway connections accessible in all city-level regions, and 4G networks covering the whole region.
The region continues to explore its comparative advantages in terms of fostering the new development paradigm and embarking on a path of high-quality development suitable to its own situation, the region's Chairman Lan Tianli said at a news conference on Friday in Nanning.
"Benefiting from construction of the new international land-sea trade corridor, which has been promoted to a national strategy, the Beibu Gulf recorded an annual throughput of 6 million containers in 2021. We have developed shipping routes with more than 200 ports in over 100 countries and regions around the world," Lan said.
"Guangxi is deepening opening-up and cooperation with ASEAN and regularly holds a series of international events, such as the China-ASEAN expo and summits. ASEAN has been Guangxi's largest trading partner for 22 consecutive years," he said.
Liu said the region's total foreign trade with ASEAN members has increased from 74.75 billion yuan in 2012 to 282.12 billion yuan in 2021, with an average annual growth rate of 15.8 percent.
Established in August 2019, the China (Guangxi) Pilot Free Trade Zone committed itself to becoming an international investment and trade pilot zone with a focus on ASEAN members.
It is making full use of its geographical advantages, engaging ASEAN members and helping promote market expansion, information exchanges and coordinated industrial development between Guangxi and its neighbors.
"Over the past three years, the zone has attracted over 73,000 enterprises and implemented 84 institutional innovations," Liu added.
The environment, culture and tourism should all undergo high-quality development.
"Over the past decade, we have successfully eliminated absolute poverty. All of the region's 6.34 million poverty-stricken residents, 5,379 impoverished villages and 54 impoverished counties were lifted out of poverty,"Liu said.
"The overall situation of formerly poverty-stricken areas has changed completely."
Lan added:"More than 95 percent of days in 2021 had good ambient air quality in the region's urban areas, and over 98 percent of days were rated as having good water surface quality. We also saw a forest coverage rate of over 62 percent. All these indexes have ranked in quite high across the country.
"Taking cultural tourism as the pillar industry to enrich local residents and revitalize Guangxi, the region has made great achievements in building Guilin into a world-class tourist city and Guangxi into a global tourist destination. In 2021, the regions received 798 million domestic tourists, with a year-on-year increase of 20.8 percent. Domestic tourism revenue in 2021 reached over 906 billion yuan, up 24.8 percent year-on-year."