Xi's visit continues to inspire villagers in Tibet
Share - WeChat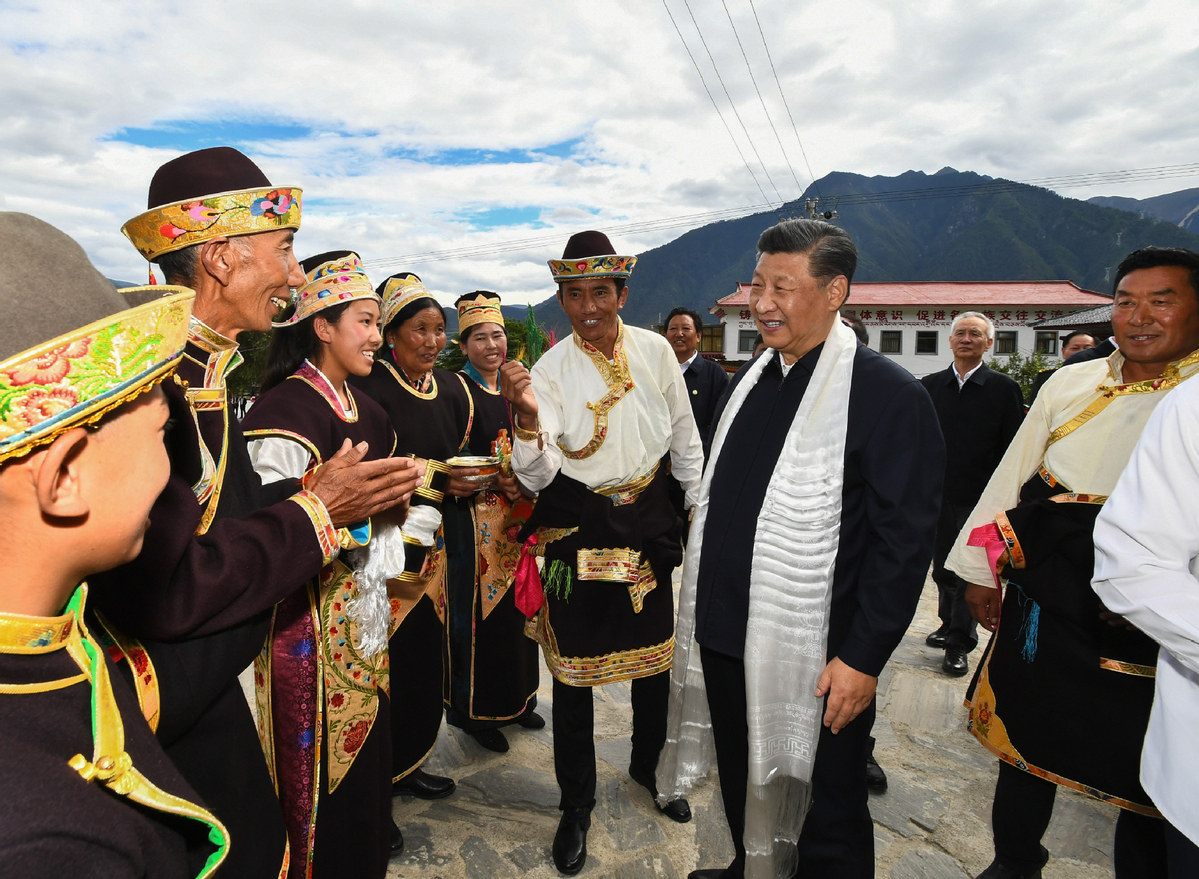 Dawa Gyaltsan from Kala, a village in the city of Nyingchi, which is widely known as the "peach village" in the Tibet autonomous region, still clearly remembers the day when President Xi Jinping visited his home.
"It's one of the most unforgettable moments in my life," Dawa Gyaltsan said. "He came to sit with us and asked about the health of my parents and the education and dreams of my two children. I also told him about my dream to become a truck driver."
Xi, who is also general secretary of the Communist Party of China Central Committee, visited the region from July 21 to 23 last year to commemorate the 70th anniversary of the peaceful liberation of Tibet. On the first day of the tour, he visited Dawa Gyaltsan's family.
"When President Xi Jinping sat by me and chatted with my family, I was moved to tears. At first I was so excited that I couldn't say a word," said the 38-year-old.
Dawa Gyaltsan recalled that Xi took a close look at the plums and peaches on the trees in his yard and also touched the sacks of grain stacked in a storage room, and asked how much land the family owned and what they had planted.
Dawa Gyaltsan said that the visit inspired many villagers, and encouraged them to work harder for a better life and a brighter future.
Now the dream he told the president about has come true, and he works as a truck driver at construction sites.
"Our life is getting better", he said, pointing out that his family's total income exceeded 300,000 yuan ($44,600) in 2021.
His two children, who are in grade 7 and 8 respectively, enjoy free education, accommodation, and allowances at school, and his family's medical needs are largely covered by a rural public healthcare program. "The clinic in the village provides free medicine when we get sick," he added.
He said that life in the village has witnessed dramatic changes over the past decade.