HK's giant panda An An passes away at the age of 35
Share - WeChat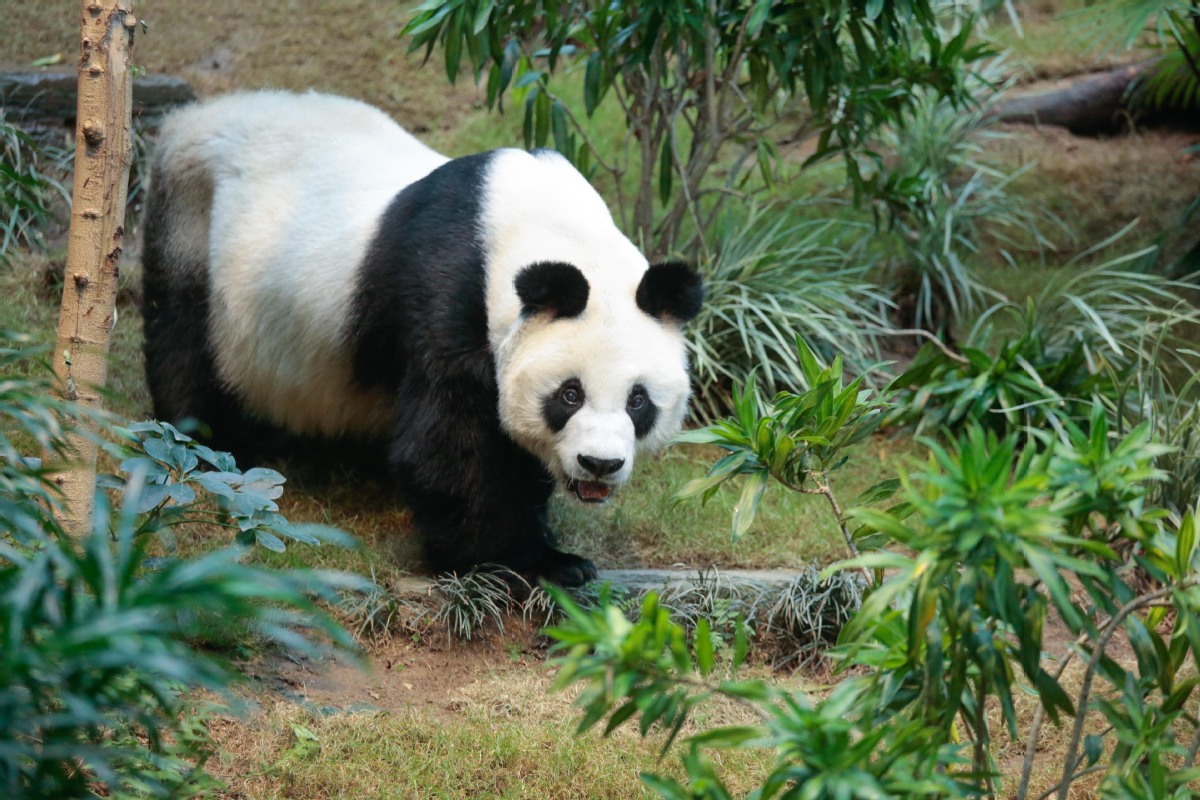 Giant panda An An, the world's longest-living male giant panda under human care, passed away at the age of 35, the equivalent of 105 years in human age, on Thursday morning at Ocean Park after his health took a turn for the worse.
The panda arrived in Hong Kong in March 1999 alongside Jia Jia, the world's longest living female giant panda who passed away in 2016 at the age of 38, as a gift from the central government to mark Hong Kong's return to the motherland.
In a press release on Thursday, the Ocean Park, where the panda had been staying, said after weeks of declining food intake and activity levels, veterinarians from Ocean Park and the Agriculture, Fisheries and Conservation Department decided to perform the procedure of humane euthanasia on the giant panda at the panda's residence.
"We are truly thankful for the opportunity to take care of Jia Jia and An An throughout the years so that the Park could develop into an important base for panda conservation. Since this long-living panda duo's arrival at Ocean Park in 1999, they have supported the Park's endeavors in promoting nature and ecosystems to visitors as its ambassadors," said Chairman of Ocean Park Corporation, Paolo Pong.
"An An is an indispensable member of our family", and that "His legacy will stay as the best testimony to the Park's ongoing commitment to providing best-in-class husbandry and medical care for giant pandas, with China Conservation and Research Center for the Giant Panda as an essential partner in all aspects over the years," Pong added.
Curtis Lo contributed to the story.