Blind barista's dream comes true
Share - WeChat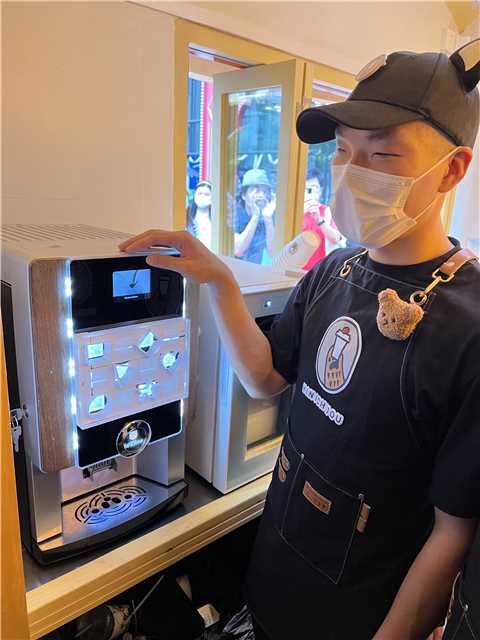 Yin Tianbao, a 23-year-old blind man in Shanghai, had long dreamed of becoming a full-time barista. And that dream finally came true on Saturday when he became the head of a newly openly coffee shop in the city's Pudong New Area.
For Tianbao, the dream came true thanks to Rhea, one of the largest customized vending machine producers in the world. The Italian company designed, manufactured and donated a coffee machine with blind-friendly interface.
It is a simple technology repurposed for Rhea's existing machines. A touch panel of the coffee machine now has six embossed forms, each corresponding to a different coffee drink to replace the original digital screen.
A square is for espresso, a circle for double espresso, a triangle for hot Americano, a diamond for Americano at room temperature, a star for hot water, and a heart for water at room temperature.
To spare Tianbao from accidentally activating the wrong selection, Rhea configured a verification mechanism, by which the same command needs to be pressed twice for the machine to start.
"Thank you Rhea for donating and customizing a wonderful coffee machine for my café," said Tianbao, now a partial owner of the cafe, Hinichijou Coffee, located in the China Resources Times Square, a bustling business and commercial area in Pudong.
"While my community doesn't have many job choices, my goal is to set an example for others to stand up and operate as independent small business owners."
"I hope to see more blind folks like myself become baristas," said Tianbao. His twin brother Yin Tianyou, also blind, works in the new store, too. Both graduated from the Shanghai School for the Blind.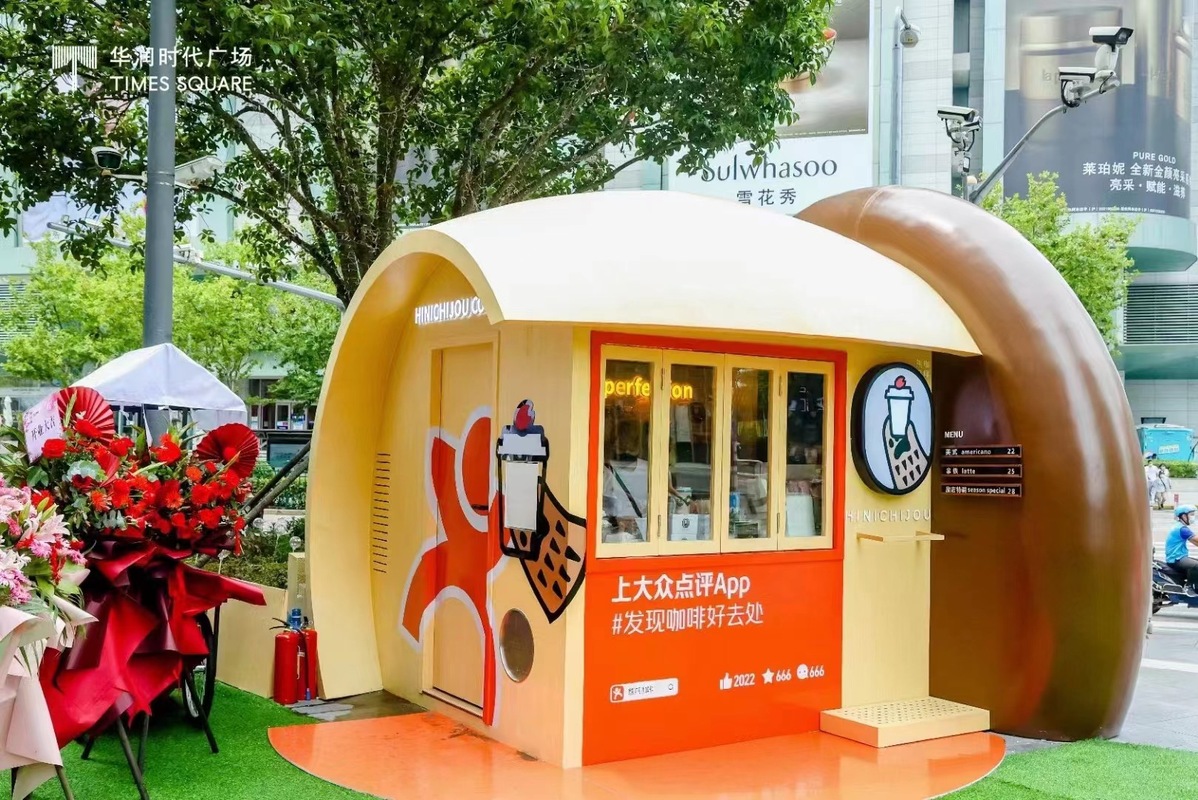 Hinichijou is popularly known as Bear Paw Café because of the design of its original stores, featuring a cute, furry bear paw that serves coffee and interacts with customers through a hole in the wall.
Its first store was opened in Shanghai on December 3, 2020, the International Day of Persons with Disabilities.
With many of its staff members with disabilities, Hinichijou has gained great support and popularity among the public. Nine cafes and more than 10 pop-up stores have been opened in cities from Shanghai and Hangzhou to Nanjing and Wuhan.
Late last year, the wall of the store was knocked down as a sign of confidence gained by the workers, many of whom are deaf and mute, to finally show their faces to customers.
The one opened on Saturday is Hinichijou's latest addition known as Seed of Inspiration with the entire store designed for blind bartenders to operate completely independently.
"The social power of this project is extraordinary, and we hope that the experience of Bear Paw Café and Seed of Inspiration will pave the way for new job opportunities for blind people around the world," said Rhea CEO Andrea Pozzolini.
"Inclusivity, innovation and sustainability constitute the value framework behind this project that uses vending machines as a mean to battle social issues, making us deeply proud," he said.
David Wang, founder of Hinichijou, was happy to find Rhea as a partner to contribute to the social cause, especially for the blind community.
"To be able to make possible a mission impossible with Rhea by our side as an ally is a blessing for Bear Paw Café … We are definitely looking forward to a long-term strategic relationship with Rhea," he said.
The China Association for the Blind reported in 2019 that there were more than 17 million Chinese suffering from vision impairment.