Danxia landform protected in Hunan
Share - WeChat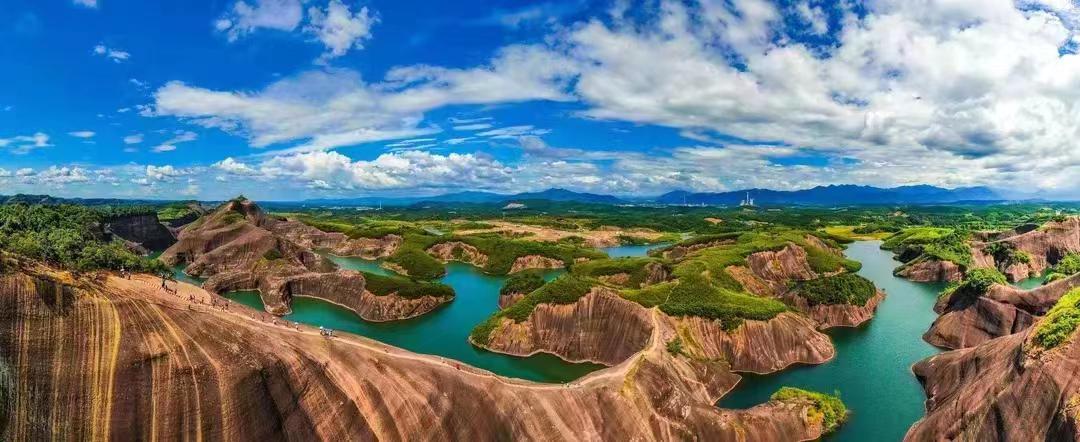 The Danxia landform at the Gaoyi Ridge in Chenzhou, Hunan province, has entered its twilight years, brought about by water and soil erosion.
Danxia landform, featuring reddish sandstone, high cliffs and various shapes, is non-renewable. The Gaoyi Ridge, with an area of 2,442 square kilometers, is wearing down 0.8 meters every 10,000 years, mainly because of damage rain brings to its soil.
To slow down the speed of erosion, the local government has invested over 7 million yuan ($1.03 million) annually over recent years. Now a scenic spot, it has attracted 100,000 tourists since September 27 last year when it first opened. One of the highlights is that one hill looks like a sleeping dragon from above.
Zhu Youfang in Changsha contributed to this story.