Young people continue to face unemployment issues
Share - WeChat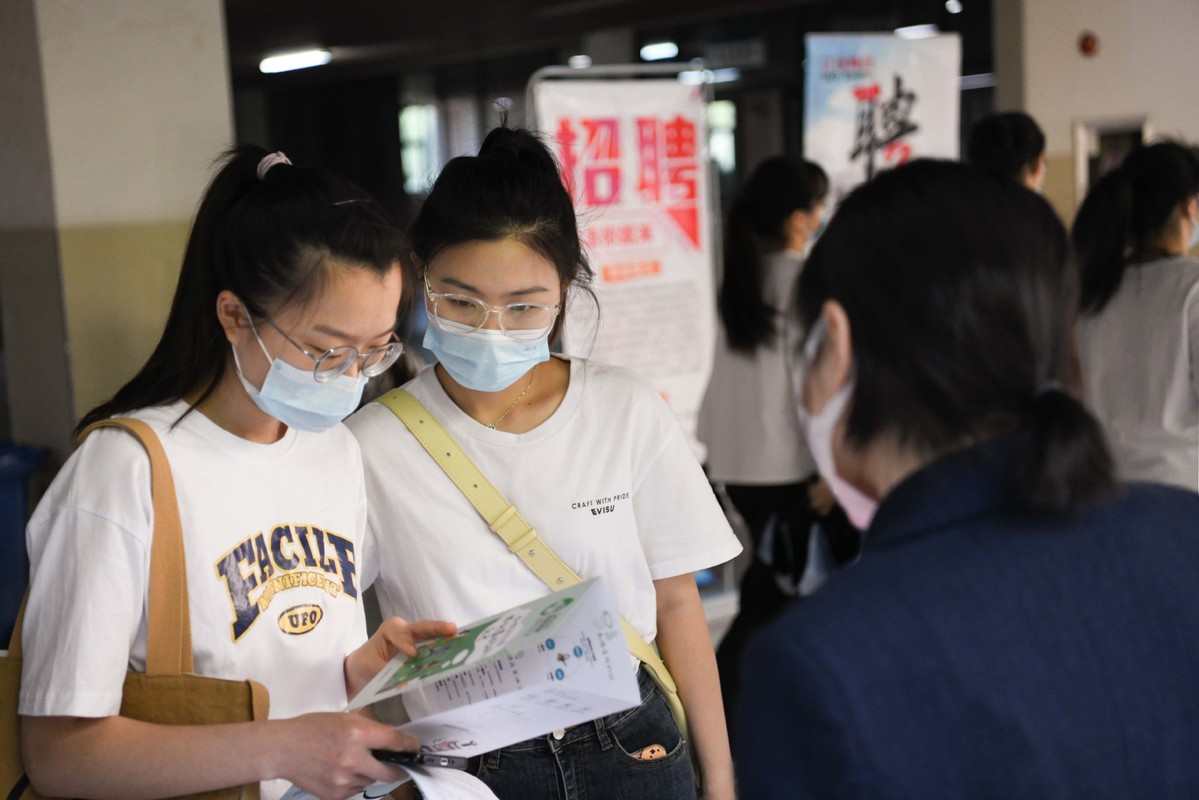 The urban-surveyed unemployment in China continued to fall over the last two months, while authorities continue working hard to help young people overcome difficulties and land jobs.
According to the latest figures from the National Bureau of Statistics on Friday, the average surveyed unemployment rate in urban areas is 5.8 percent in the second quarter of this year. In May and June, the urban unemployment rate kept falling to 5.9 percent and 5.5 percent respectively, after reaching 6.1 percent in April.
Precisely in June, the main working population aged from 25 to 59 faced an unemployment rate of 4.5 percent, declining by 0.6 percentage points from the previous month. The figure is relatively equal to the average number of that in 2021.
However, the young people aged between 16 and 24 are still facing difficulties landing a job with their unemployment rate reaching 19.3 percent in June, remaining a higher post compared with other age groups.
Fu Linghui, spokesman for the NBS, said at a news conference on Friday that young people usually face the problem of frictional unemployment - the time difference of job transferring, when entering the job market for the first time. The epidemic has also hampered some job-seeking channels, bringing them higher employment pressure.
He said that it's important to stabilize the job market and offer help to the key groups who face job-seeking problems to promote a better employment landscape.