Waterfall's majesty draws crowds of tourists
Share - WeChat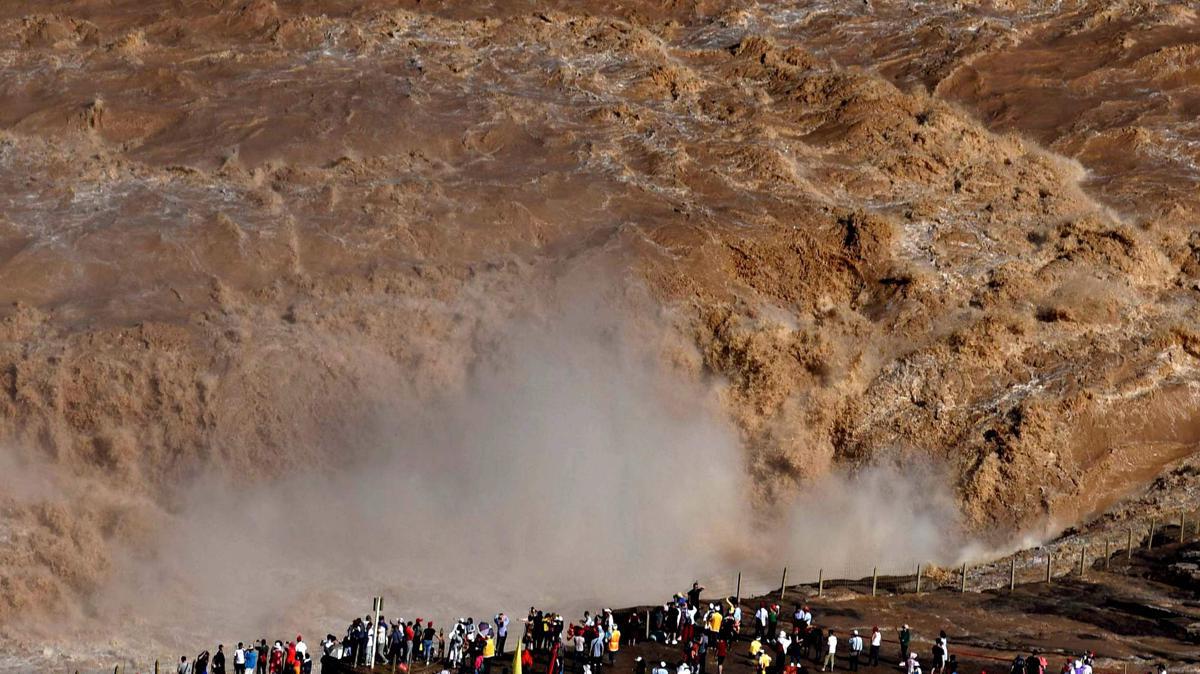 As a result of recent heavy rainfall in the upper reaches of the Yellow River, Hukou Waterfall in Jixian county, Shanxi province, is providing a spectacular scene for tourists to feel the mighty force of nature.
The tremendous mass of water strikes the rocks, generating mountains of foam, a shroud of mist and a thundering roar that can be heard miles away.
Located on the border between Shanxi and Shaanxi provinces, the Hukou Waterfall is the second-largest waterfall in China and the largest on the Yellow River.