Civil aviation takes flight path to recovery
Share - WeChat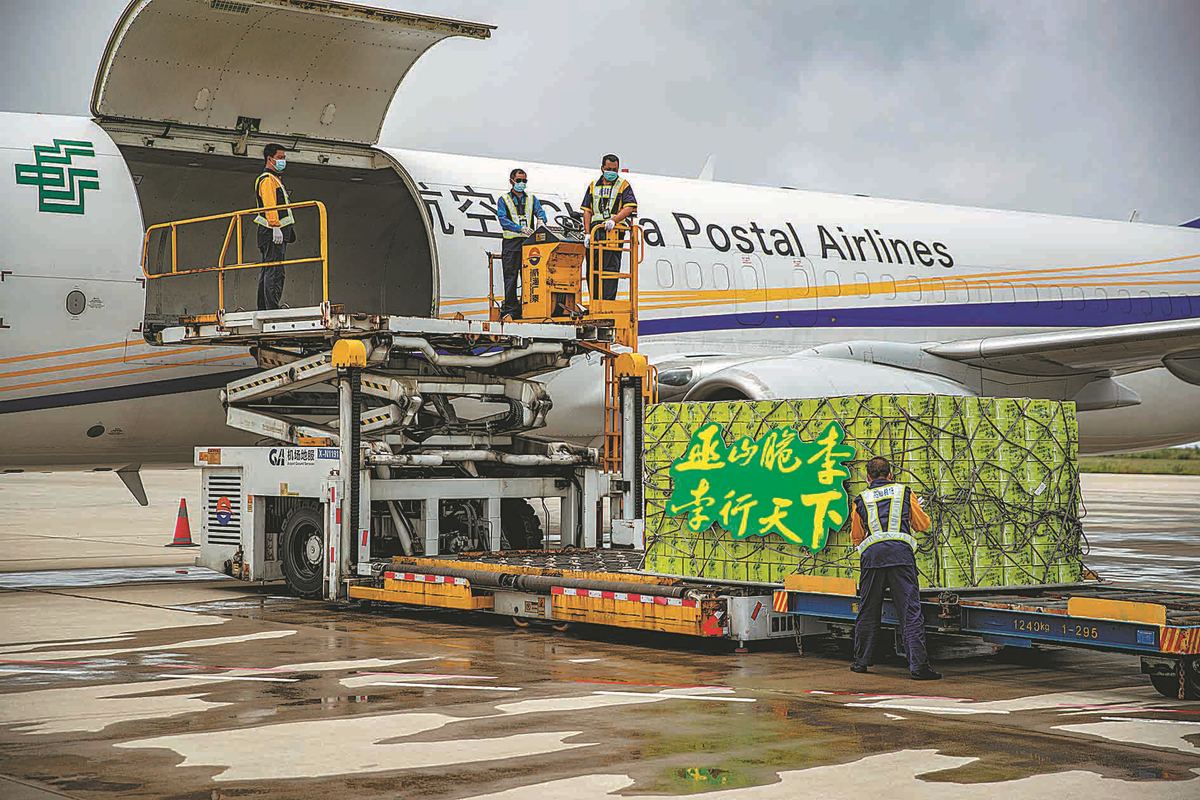 Sector gradually bouncing back from pandemic, but challenges remain
China's civil aviation industry is gradually recovering from the worst effects of the COVID-19 pandemic to date, according to experts.
However, challenges remain. Since late March, new outbreaks of the disease have hit some areas of the country, including Shanghai and Beijing. These cases have resulted in stricter measures to contain the novel coronavirus, which have affected the flow of passengers and cargo.
A two-month lockdown in the municipality greatly affected Shanghai Pudong International Airport, one of the nation's most important in terms of the number of passenger trips, connectivity with other cities and countries, and passenger and cargo throughput volumes.
In April, the airport handled 42,600 passenger trips and a total of 3,520 incoming and outgoing flights, respective year-on-year falls of 98.9 percent and 90.67 percent.
That month, China handled 136,000 flights and 7.88 million passenger trips nationwide-14.24 percent and 14.8 percent, respectively, of the volume in April 2019.
Li Xiaojin, a professor of aviation economics at Civil Aviation University of China in Tianjin, said, "The data for this April corresponds with the level of development in the industry 20 years ago."
The sector's performance in April was the worst since COVID-19 was first reported in China at the start of 2020.
In March, a plane carrying 132 people crashed in Guangxi Zhuang autonomous region, leaving no survivors and ending the Chinese mainland's more than 11-year spotless flight safety record.
The crash shocked the country and affected morale in the industry.