China beat Bulgaria to secure third victory in FIVB Volleyball Nations League
Share - WeChat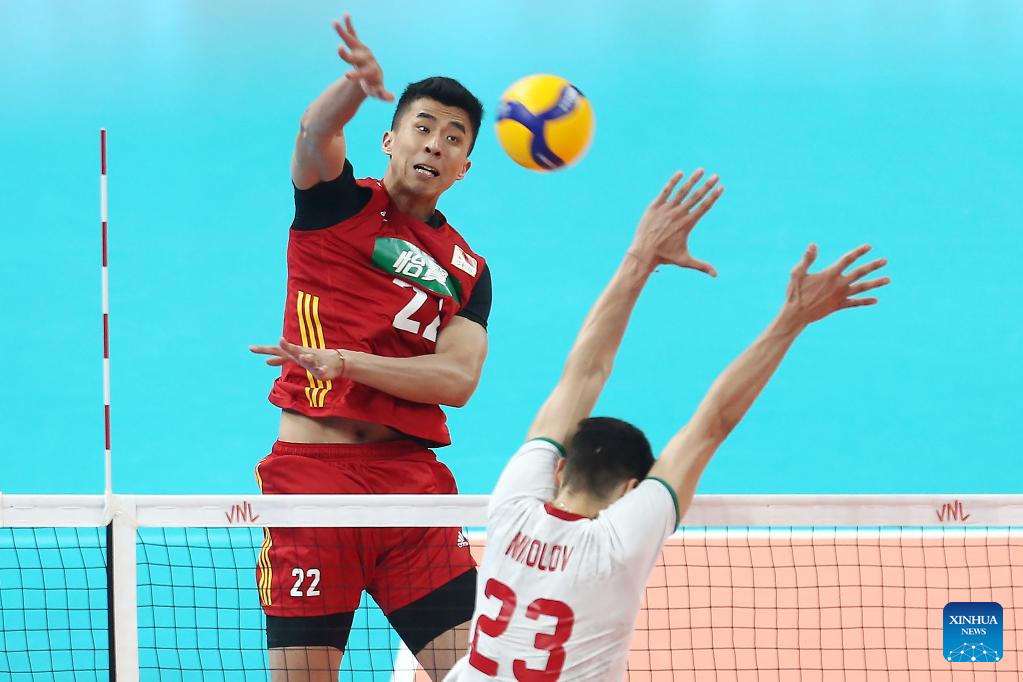 GDANSK -- China came back from one-set down to beat Bulgaria 3-1 and secure their third victory in the men's FIVB Volleyball Nations League in Gdansk, Poland on Saturday.
The first set turned out to be tight as Bulgaria needed 28 points to win it. Aleksandar Nikolov, Svetoslav Gotsev and Denis Karyagin led the team to win the opening set 28-26 with five points each.
China responded well to take an early lead in the second set after Li Yongzhen successfully blocked a shot and Zhang Jingyin's ace extended the advantage. The Bulgarians were unable to match the level, and Peng Shikun ended the set with a powerful strike, 25-23.