A woman who changed our world
Share - WeChat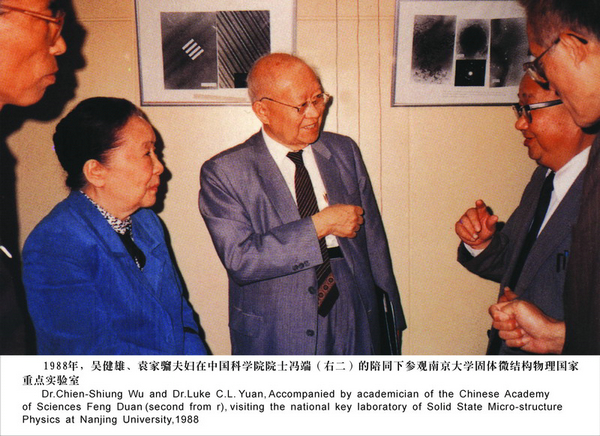 Anniversary marks birth and celebrates achievements of physicist who was 'forever a Chinese', Yang Yang reports.
At the end of May, events were held both online and offline in Nanjing and Taicang, Jiangsu province, to honor the 110th anniversary of the birth of nuclear physicist Wu Chien-shiung. In mid-September, a global online symposium will be held also to mark this anniversary.
Compared with physicists such as Marie Curie or Richard Feynman, Wu is not a household name in China, where she was born and grew up, or in the United States, where she spent most of her life, but she was one of the most influential nuclear physicists of the 20th century, one that "radically" changed human's view of the universe.
Wu was born on May 31, 1912, in Liuhe town, Taicang, where the Yangtze River flows into the East Sea. It was a time when the feudal system in China, which spanned more than 2,000 years, came to an end and new thoughts rushed in as people sought to find ways to rejuvenate the country.
Wu's father, Wu Zhongyi, received a modern education in Shanghai, and in 1913, founded the first school for girls in Taicang. He aimed to break the old sexist advocacy that it was women's virtue to have no talents. Now, the school has become Mingde Senior Middle School.
Most Popular